Tanks, IFVs: Ukraine shows video destroying Russian equipment using drones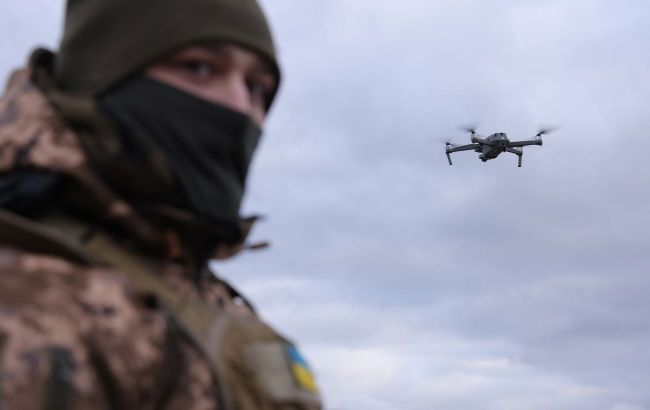 Tanks, IFVs: Ukraine shows video destroying Russian equipment using drones (Getty Images)
Ukrainian special forces destroyed several units of enemy military equipment using drones, according to a video published by the Security Service of Ukraine.
"Special forces of the Centre of Special Operations "A" of the SSU continue to destroy the enemy," the statement said.
The video shows Ukrainian soldiers attacking enemy tanks, IFV, communication equipment, and artillery.
"Another batch of excellent examples that occupiers on our land will continue to die on the battlefield, and their equipment will become ruins," added the Security Service of Ukraine.
Ukrainian warriors are destroying Russians
Heavy fighting continues in the Tavria direction. Over the past day, the Armed Forces of Ukraine destroyed over 600 Russian occupiers and 29 units of enemy military equipment.
Dmytro Pletenchuk, a spokesperson for the Navy, said that the Russian fleet suffered significant losses. In particular, 15 enemy ships were destroyed, and another 12 were damaged.
The Guardian reports that Russia's losses in the war against Ukraine amount to up to 400,000 killed and wounded, and in battles near Avdiivka, Russians are losing up to 1,000 soldiers per day.