Russian losses in Tavria direction in past day: over 600 occupiers, 29 equipment units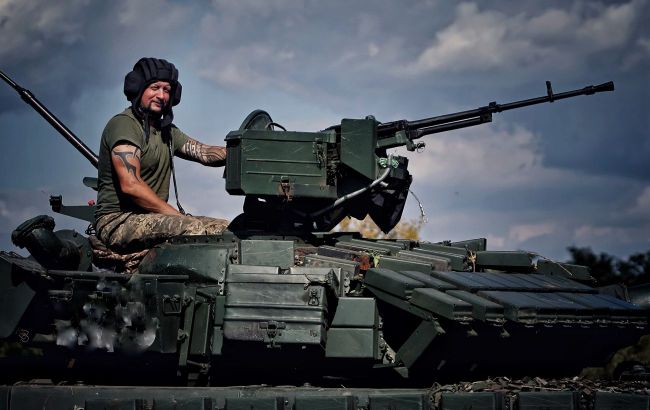 Photo: Ukrainian military (Getty Images)
In total, in the Tavria direction, the enemy carried out 10 airstrikes, 47 combat encounters, launched 3 missile strikes, and fired 734 artillery shells.
In the zone of responsibility of the operational and strategic group of troops Tavria in the Avdiivka direction, the Russians do not stop trying to surround Avdiyivka, but our defenders firmly hold the defense, inflicting significant losses on the enemy.
The offensive actions of the occupiers east of Stepove, Avdiivka, and Pervomaiske of the Donetsk region were unsuccessful. Here, our soldiers repelled 17 attacks.
In the Maryinka direction, Ukrainian defenders repelled 19 attacks by invaders in the Maryinka and Novomykhailivka districts of the Donetsk region.
In the Shakhtarsk direction, the enemy conducted an unsuccessful assault near Staromayorske, Donetsk region.
In the Zaporizhzhia direction, the enemy conducted unsuccessful assaults in the areas of Robotyne and to the west of Verbove of the Zaporizhzhia region, where our defenders repulsed 6 attacks.
At the same time, the Defense Forces of Ukraine continue to conduct an offensive operation in the Melitopol direction, inflict losses in manpower and equipment on the occupying troops, and exhaust the enemy along the entire front line.
Enemy losses
The total losses of the enemy amounted to 674 individuals.
Also, Ukrainian fighters destroyed 29 units of military equipment, in particular:
3 tanks;
3 armoured vehicles;
7 artillery systems;
1 reactive salvo fire system;
9 drones;
5 cars;
1 unit of special equipment.
In addition, 5 ammunition depots and two more important enemy facilities were destroyed. Another 31 units of enemy military equipment were damaged.
The situation at the front
Almost a month and a half ago, the occupiers stepped up their offensive in the Avdiivka area. Although the Russians have weakened their attacks in recent days, the Armed Forces of Ukraine are expecting a new wave of assaults shortly.
In addition, the commander of the Eastern Group of Forces, Oleksandr Syrskii, said that the occupiers had become more active in the Bakhmut direction. But our defenders hold the defense.
According to ISW, Ukrainian troops are advancing in the Zaporizhzhia region. The Armed Forces of Ukraine managed to recapture several positions, in particular, advanced in the Robotyne area.
During the past day, November 16, the Ukrainian military eliminated another 1,140 Russian terrorists. Since the start of the full-scale invasion, Russia has lost about 316,760 personnel.