Russia's losses in Ukraine as of November 17: 1140 troops and 27 tanks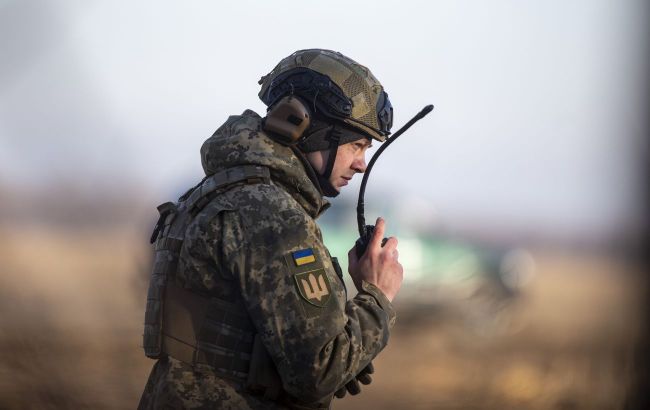 General Staff updates data on Russian losses in Ukraine (Getty Images)
On November 16, Ukrainian forces reportedly eliminated an additional 1,140 Russian terrorists, bringing the total Russian losses to approximately 316,760 personnel since the start of the full-scale invasion, according to the General Staff of the Armed Forces of Ukraine.
The overall Russian combat losses from February 24, 2022 to November 17, 2023 are estimated as follows:
Personnel: About 316,760 (+1,140) individuals.
Tanks: 5,415 (+27) units.
Armored personnel vehicles (APV): 10,132 (+11) units.
Artillery systems: 7,712 (+29) units.
Multiple launch rocket systems (MLRS): 895 (+3) units.
Anti-aircraft warfare systems: 585 (+0) units.
Aircraft: 323 (+0) units.
Helicopters: 324 (+0) units.
UAV operational-tactical level: 5,709 (+20) units.
Cruise missiles: 1,563 (+0) units.
Warships/boats: 22 (+2) units.
Submarines: 1 (+0) unit.
Vehicles and fuel tanks: 10,077 (+17) units.
Special equipment: 1,086 (+2) units.
Frontline situation
According to analysts from the Institute for the Study of War, Ukrainian forces have initiated an offensive in the Donetsk and Zaporizhzhia border region. Specifically, the Armed Forces of Ukraine have continued offensive operations in the western part of the Zaporizhzhia region and confirmed recent territorial gains near Robotyne.
Meanwhile, Russian terrorists are reportedly strengthening their anti-aircraft defenses over the Central Federal District of Russia, possibly in response to Ukraine's intentions to conduct a winter campaign to intercept supply routes in rear areas.