Russia strengthens air defense systems in number of regions of the country - ISW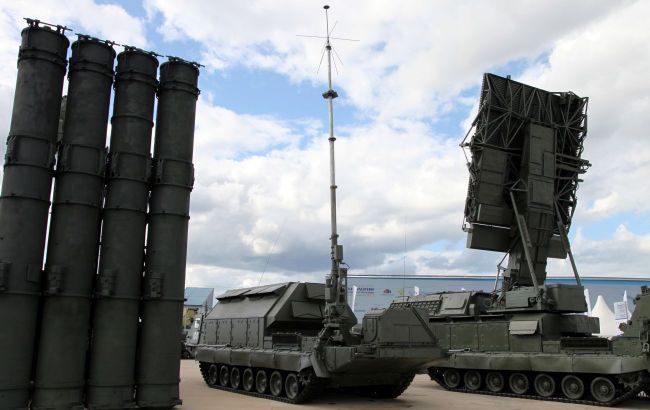 Russia strengthens air defense systems in a number of regions of the country (photo: wikimedia.org)
Russia is reportedly strengthening its anti-aircraft defense over the Central Federal District of Russia, possibly in response to Ukraine's intention to launch a winter campaign to intercept Russian supply routes in rear areas, according to the Institute for the Study of War (ISW).
It is reported that the Russian authorities have organized patrols to protect critical infrastructure objects, aiming to prevent attacks. Additionally, the Russian government has commenced funding the establishment of territorial defense lines for regions bordering Ukraine.
According to analysts, the Russian government is also updating the list of all critical infrastructure objects and important transportation facilities that require protection from various threats.
The Central Federal District consists of 18 federal subjects of the Russian Federation, including the Bryansk, Kursk, and Belgorod regions that share borders with Ukraine.
Key findings by ISW:
Ukraine has declared that the occupation of the Zaporizhzhia Nuclear Power Plant (ZNPP) has led to malfunctions in equipment and technical servicing, posing a threat to the station's safety.

Reports from Ukraine and the International Atomic Energy Agency (IAEA) indicate an increasing presence of Russia and its exclusive control over ZNPP.

On November 16, Gazprom Media Holding announced the acquisition of a controlling stake in a major Russian blogger agency, potentially seeking to expand its already significant control over the Russian media space.

On November 15, the Russian authorities reported the death of former commander of the 6th Army of the Aerospace Forces and Air Defense of the Russian Federation, Lieutenant General Vladimir Sviridov, in his residence in the Stavropol Krai.

The Russian Ministry of Education has issued a draft order proposing the introduction of a course titled"Fundamentals of Homeland Security and Defense for Russian school students starting from September 2024.

Meanwhile, the Russian government and the occupying authorities continue to forcibly deport children from the occupied territories of Ukraine to Russia under the pretext of educational programs.