Türkiye supports 'grain deal' renewal, but Russia remains dissatisfied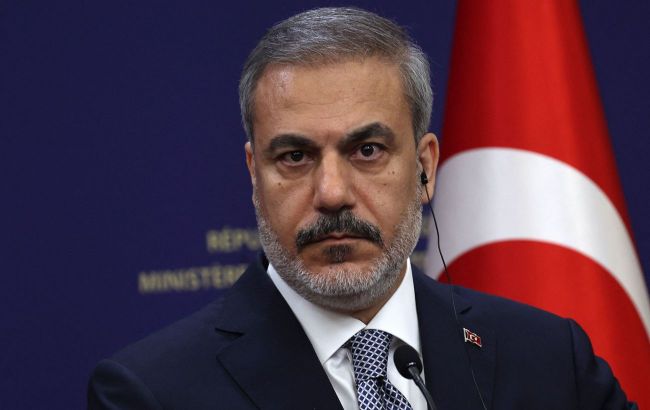 Hakan Fidan, the Minister of Foreign Affairs of Türkiye (Photo: Getty Images)
During a meeting between the Minister of Foreign Affairs of Türkiye, Hakan Fidan, and his Russian counterpart, Sergey Lavrov, the former emphasized the necessity of reviving the Black Sea "grain deal," according to Daily Sabah.
Fidan emphasizes the importance of reviving the deal and reaffirmed Turkish determination to contribute to efforts in this direction.
"We will continue to work on the revival of the Black Sea grain deal, which is critical for global food security and stability and peace in the Black Sea region," Fidan told during a joint news conference with his Russian counterpart Sergey Lavrov in Moscow on Thursday.
The Turkish minister adds that the UN has prepared a package of proposals for the renewal of the grain agreement, which will "provide proper grounds for renewal the deal."
Dissatisfied again in Russia
Lavrov, for his part, says that Russia sees no signs that it will receive the so-called "guarantees" it demands. At the same time, she is ready to return to the agreement if "the Western promises to Moscow are fulfilled."
The Russian minister says that Western sanctions prevent the export of Russian grain and fertilizers.
Not just a "grain deal"
During the negotiations, Lavrov whined to his colleague that Russia was excluding the Peace Formula proposed by President Volodymyr Zelenskyy.
In particular, the Russian minister says that Russia is ready to increase gas supplies toTürkiye and implement agreements between the two countries on the creation of a gas hub.
"For our part, we reaffirmed Russia's commitment to all agreements on increasing natural gas exports, including through the implementation of the initiative of the heads of our states to create a single gas distribution hub in Türkiye," Lavrov said.
Russia's withdrawal from the "grain deal"
In July of this year, the Russian Federation announced its withdrawal from the "grain deal" due to alleged "failure to fulfill its conditions." In particular, the terrorist country began shelling Ukrainian ports and grain infrastructure in the south of Ukraine.
Türkiye, for its part, is trying to convince Moscow to return to the deal, which was concluded with the mediation of Ankara and the UN.