Türkiye may postpone Sweden's NATO accession until 2024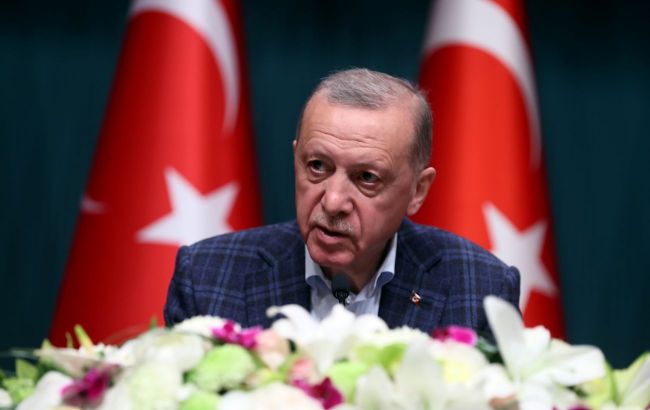 President of Türkiye Recep Tayyip Erdoğan (Photo: Getty Images)
The ruling party of Türkiye, the Justice and Development Party (AKP), may postpone the vote on Sweden's NATO membership until the end of the year, according to Cumhuriyet.
According to the material, the Turkish parliament acknowledges that Sweden has fulfilled all the requirements presented by Ankara regarding counter-terrorism and arms supplies. However, the parliament is still upset about the occasional Quran burnings that occur in Sweden.
As a result, President Recep Tayyip Erdogan's party has no intention of rushing the ratification process for Sweden's NATO accession protocol.
"While no clear schedule has been set, AKP official representatives believe that the protocol will not be discussed in the short term, but it will not be delayed either," the material states.
The news agency notes that if a new decision is not reached, AKP leaders do not expect the protocol to be included on the parliamentary agenda by the end of December, when budget discussions are scheduled, and it is likely to be postponed until the new year.
Sweden's NATO membership
Sweden's NATO membership is expected in about a year and a half. Stockholm had previously planned to join the North Atlantic Alliance together with Finland.
At present, two countries, Türkiye and Hungary, have not given final approval to Sweden's NATO membership application. Budapest previously stated that it would not obstruct Sweden as soon as Ankara decided to sign the ratification.
Türkiye asserts that Sweden must take further steps to suppress the militant Kurdistan Workers' Party, which the European Union and the United States also consider a terrorist organization. Sweden, on the other hand, has claimed that it has already done everything necessary for NATO membership.
On October 23, Turkish President Erdogan signed the NATO accession protocol for Sweden, for its consideration in the Turkish parliament.