Türkish President Erdogan will meet with Putin in Sochi next week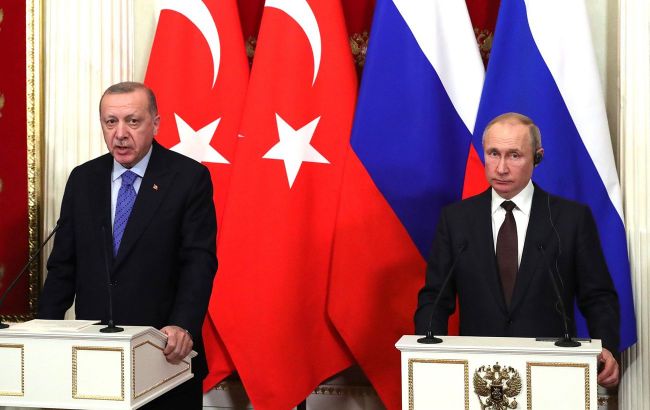 Erdogan and Putin will meet in Sochi next week (photo: 1kremlin.ru)
President of Türkiye Recep Tayyip Erdogan will visit Russia next week, where he will meet with Russian leader Vladimir Putin, according to Daily Sabah.
The spokesperson for Türkiye's ruling party, Justice and Development Party (AKP), Ömer Çelik, has stated that the heads of state will discuss the "Grain Deal" during their meeting in Sochi.
"President Erdoğan has so far led an intense diplomacy in order to help prevent a global food crisis," Çelik said.
Ankara has intensified its efforts in recent weeks to revive the grain corridor, which was established through the mediation of Türkiye and the UN in July 2022, allowing grain shipments from Black Sea ports in Ukraine.
The meeting between Erdogan and Putin
Previously, Türkish media reported that Putin might visit Türkiye in August to discuss the resumption of the "grain deal" and a prisoner exchange. Later, it became known that Erdogan intended to visit Russia to meet with the dictator.
Bloomberg claimed that Erdogan and Putin will meet on Russian territory on September 8, after which the Türkish leader will head to India to participate in the G7 summit in New Delhi.