Subtle strategy is needed to liberate Crimea, not a military one - British Defense Committee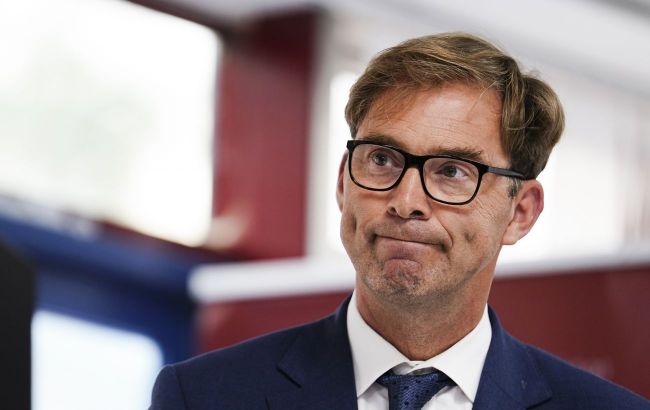 the Chairman of the Defense Committee of the UK Parliament Tobias Ellwood (Photo: Getty Images)
To liberate Crimea from Russian occupiers, Ukraine might need a more nuanced, non-military strategy, according to the Chairman of the Defense Committee of the UK Parliament, Tobias Ellwood, in an interview with LIGA.net.
He mentioned that Ukraine should have "achievable goals."
Ellwood stated that liberating mainland Ukraine is entirely possible, and Crimea is a different scale of challenge, partly because of the number of Russian forces based there but also because annexation has distanced its people from Ukraine.
Furthermore, the politician expressed complete agreement with the demand of the President of Ukraine, Volodymyr Zelenskyy, regarding the total liberation of Ukrainian territory.
"However, my thinking is towards a more nuanced strategy regarding Crimea. Take the example of the Second World War, West Germany and East Germany. West Germany began to prosper; the economy grew, and people started to enjoy life and be free. How was life in East Germany? The eastern Germans said, 'I don't want to be ruled like this. I want to go back,'" he reminded.
Ellwood believes that if Ukraine can oust the occupiers, demonstrate stability, develop its economy, and join the EU and NATO, then the residents of Crimea will eventually want to return.
He thinks that is a realistic and more diplomatic way forward against a battle that may be necessary. The politician added that it is impossible to win all hearts and minds because there are people in Crimea leaning towards Russia, not the West, so persuade them by demonstrating that Ukraine is a long-term success story.
Liberating Crimea
Official representatives of Ukraine have repeatedly stated that ending the war with Russia is only possible with the complete de-occupation of the territories, including Crimea.
The Chief of the Defense Intelligence of Ukraine, Kyrylo Budanov, declared that Ukraine would liberate Crimea, but it would require a ground operation.
Secretary of the National Security and Defense Council of Ukraine, Oleksiy Danilov, has also spoken about the military path to de-occupying the peninsula.
However, in early September, President of Ukraine Volodymyr Zelenskyy stated that the issue of Crimea's de-occupation could be resolved through either military or diplomatic means, depending on Russia's behavior.