Striving to be ready by the end of year: Zelenskyy on EU membership negotiations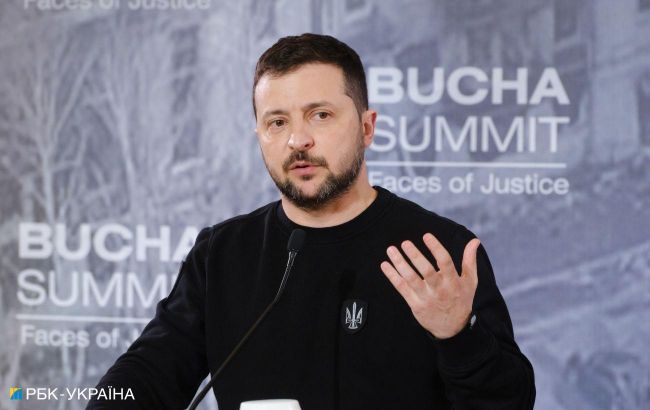 President of Ukraine Volodymyr Zelenskyy (Photo: Vitalii Nosach- RBC-Ukraine)
The Ukrainian government is working to ensure that our country is prepared to commence negotiations for European Union membership as early as this year, according to an evening address by Ukrainian President Volodymyr Zelenskyy.
He mentions that currently, the country's government is working particularly intensively.
The head of the state announces news for Ukraine alongside its neighbors in the European Union, as well as in those regions of Europe where cooperation "has not yet been sufficient."
Zelenskyy reminds of important diplomatic achievements this week. These include the fact that 18 countries have already joined the G7 Declaration regarding security guarantees for Ukraine, and 63 diplomatic missions are working on the implementation of the peace formula.
"The European Union: we are trying our best to make Ukraine ready for the opening of membership negotiations this year " the president emphasized.
Ukraine's Entry into the European Union
Last year, Ukraine obtained candidate status for accession to the European Union. After this, a series of conditions were set for our country to fulfill for membership in the bloc.
The process of EU accession includes membership negotiations. Officials of our country have repeatedly emphasized that they want to start such negotiations this year.
As of the end of June, our country has fulfilled two out of the seven conditions necessary for the start of negotiations.
Yesterday, Ukraine's Deputy Prime Minister for European and Euro-Atlantic Integration, Olha Stefanishyna, expressed confidence that negotiations for EU accession would begin this year.