Strike on Zaporizhzhia: Russians possibly use Iskander missile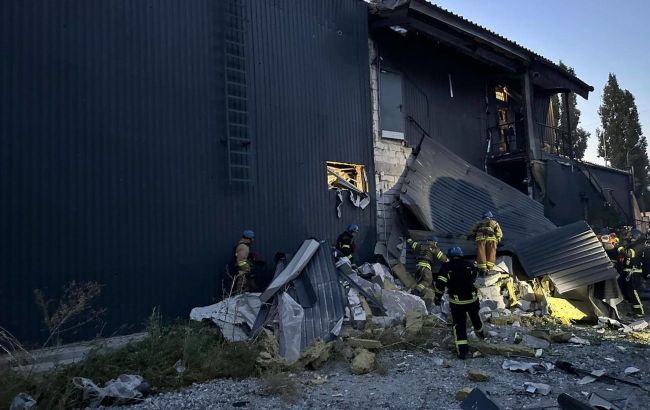 Occupants, presumably, struck Zaporizhzhia with Iskander missile (Photo: t.me/zoda_gov_ua).
Russian occupiers reportedly used a ballistic missile Iskander for today's shelling of Zaporizhzhia, according to the Head of the Office of the President, Andriy Yermak, in Telegram.
"A Russian missile strike on Zaporizhzhia. The type of missile is being determined - presumably, the Iskander. The strike hit the territory of the temple of the Holy Apostles Peter and Paul of the Orthodox Church of Ukraine," Yermak wrote.
Photo: Results of shelling (t.me/ermaka2022)
According to him, currently, there is information about three fatalities.
As a result of the attack, the church building was destroyed, and houses and shops were damaged.
In turn, the head of the Zaporizhzhia Regional Military Administration, Yurii Malashko, revealed that seven civilians had been injured. Three individuals were in critical condition, while the rest were in moderate condition.
He also provided further details about the deceased.
"These are middle-aged people (referring to the deceased). Two women and a man. They tried to resuscitate the man on the spot, but he did not survive," the official explained.
Zaporizhzhia shelling
On August 9, in the evening, an explosion occurred during an air raid warning in Zaporizhzhia. The Ukrainian Air Force had warned local residents about the missile danger.
Later, the secretary of the city council, Anatolii Kurtiev, confirmed that the occupants had shelled a residential area in the city.
Ukrainian President Volodymyr Zelenskyy reported three fatalities due to the incident. He promised that there would be a response to the Russians at the forefront.