'Response to Russian terrorists will be on frontline': Zelenskyy reacts on Zaporizhzhia shelling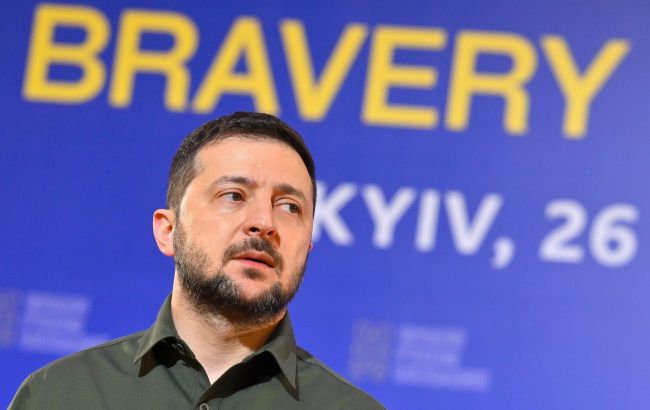 President of Ukraine Volodymyr Zelenskyy (Photo: Getty Images)
Russian terrorists will receive a response on the front lines for today's missile strike on Zaporizhzhia, which resulted in casualties, according to Ukrainian President Volodymyr Zelenskyy on Facebook.
He states that as of now, there is information about three casualties in Zaporizhzhia due to the attack by Russian occupiers. The rescue operation is ongoing, and necessary assistance will be provided to all those affected.
"And this war crime of Russia will certainly face its sentence. And the response to Russian terrorists will be on the frontline - thanks to our heroic warriors," emphasized Zelenskyy.
Yurii Malashko, the Head of the Zaporizhzhia Regional Military Administration, clarified that as a result of the Russian attack, a church and commercial establishments were destroyed in the Shevchenko district of the city. Windows were shattered in apartment buildings as well.
Photo: Shelling results (t.me/zoda_gov_ua)
Shelling of Zaporizhzhia
Today, on August 9th, an explosion occurred in Zaporizhzhia during an air alarm. The Air Force had warned of a missile threat.
Later, Anatolii Kurtiev, the Secretary of the Zaporizhzhia City Council, stated that the occupants struck a residential area of the city. He reported two casualties.