Strategic flank advancements pave way for Bakhmut's liberation: Ukrainian military reveals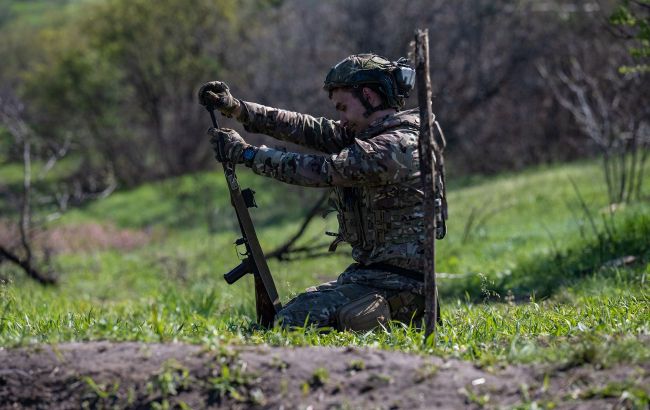 Illustrative photo (Photo: Getty Images)
Ukrainian troops continue to advance on the southern flank of Bakhmut, and the collapse of the enemy's defense on this front could be critical for the Russians in the city, according to a statement by the spokesperson of the 3rd Assault Brigade of the Ukrainian Armed Forces, Oleksandr Borodin.
The importance of liberating Andriivka
According to him, the village itself does not have such a significant value; unfortunately, it is almost entirely destroyed.
"But in terms of elevation, in terms of the area, it is very important for the right flank. In general, Bakhmut is held on the flanks, and for the right flank, this is a significant victory," said Borodin.
He explains that the positions and heights currently held by the Ukrainian Armed Forces have good potential for both offensive and defensive actions.
Further advancement towards Bakhmut
The spokesperson of the 3rd Assault Brigade of the Ukrainian Armed Forces separately noted that it was challenging to discuss the military's future plans in a live broadcast.
"I want to emphasize that the fall of the flanks is critical, even for Bakhmut itself, let alone the fall of one flank," the military explained.
He added that this would allow further advances along the flanks in the direction of Bakhmut, which was necessary for the city's de-occupation.
Ukrainian counteroffensive
The Ukrainian counteroffensive began in early June. Currently, active combat is taking place south of Bakhmut and in the Melitopol direction.
On September 14, former Deputy Minister of Defense of Ukraine Hanna Maliar stated that Ukrainian forces had liberated the village of Andriivka in the Bakhmut district of Donetsk region from the Russians. This information was confirmed by assault troops on September 15. On September 18, the Ukrainian flag was raised over Andriivka.
The latest liberated settlements were Andriivka and Klischiivka. The Ukrainian Armed Forces have gained control over the Bakhmut-Horlivka road. This provides more opportunities for destroying Russian forces and supply routes.