Ukrainian Foreign Minister urges clarity on NATO membership ahead of summit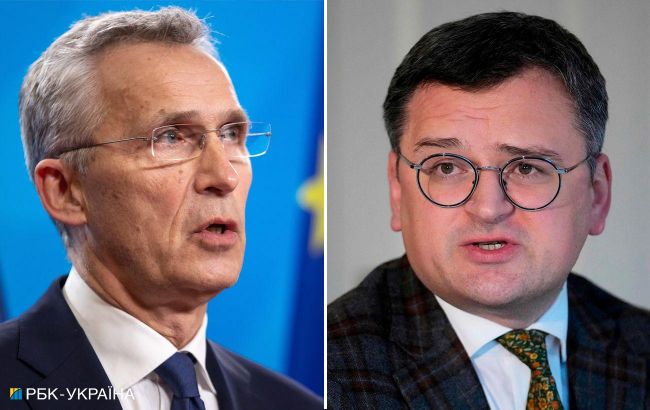 NATO Secretary General Jens Stoltenberg and Foreign Minister Dmytro Kuleba (RBC-Ukraine collage)
Ukrainian Foreign Minister Dmytro Kuleba held a telephone conversation with NATO Secretary-General Jens Stoltenberg. During the discussion, the minister emphasized the need for clarity regarding Ukraine's membership in the Alliance, according to Kuleba's statement on Twitter.
Dmytro Kuleba thanked NATO Secretary-General Jens Stoltenberg for his efforts in making the NATO summit in Vilnius a success. He said that Ukraine continues to work actively with all NATO allies to convince them that the time for clarity on Ukraine's membership in the Alliance has come.
NATO summit in Vilnius

The NATO summit is scheduled to take place on July 11-12, 2023, in Vilnius, the capital of Lithuania, where President Volodymyr Zelenskyy has been invited.
As stated by the head of state, our country is preparing for the summit, and there are currently all the grounds for a political invitation of Ukraine to the Alliance.
At the same time, NATO Secretary-General Jens Stoltenberg assured that Ukraine would receive a "signal" regarding membership, while Estonian Prime Minister Kaja Kallas even said there would be a "surprise" for our country.
However, not all NATO member countries share a unanimous position on sending a "signal" to Ukraine; some are calling for decisive action. Apart from that, the allies are considering several options for security guarantees for Ukraine.