SpaceX launches dozens of mini satellites into orbit: Rocket launch video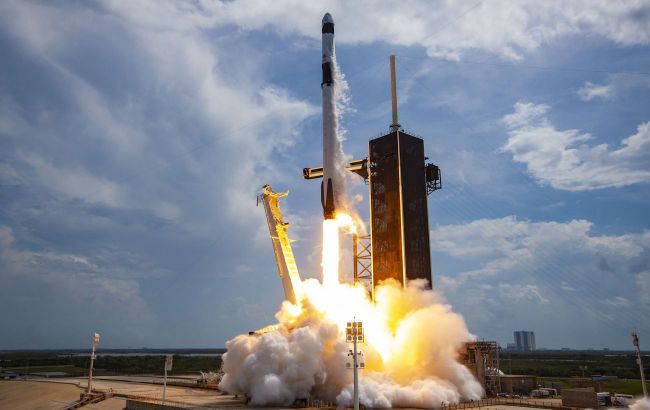 Photo: SpaceX launched the Transporter 9 mission into orbit (GettyImages)
The company SpaceX has launched the Transporter 9 mission. Within its framework, the Falcon 9 rocket placed 90 mini-satellites into orbit, according to the company's social media.
The Falcon 9 rocket took off from the Vandenberg Space Force Base. Afterward, the first reusable stage of the rocket returned to Earth and made a vertical landing approximately 7.5 minutes after liftoff. According to the description of the SpaceX mission, this was the 12th launch and landing of this stage.
Liftoff! pic.twitter.com/5Jetaif7cI

— SpaceX (@SpaceX) November 11, 2023
In this flight, the mission carried 90 payloads for various clients, including cubesats, microsats, and orbital transporters carrying spacecraft that will be deployed later.
Transporter 9 is SpaceX's 82nd orbital mission in 2023.
Starship launch
The Starship rocket, the central part of SpaceX CEO Elon Musk's ambitious plans, aims to deliver cargo and, eventually, humans to the Moon and Mars. On April 20, SpaceX conducted the first Starship launch, but it exploded.
Some of the Raptor engines installed on the Super Heavy booster malfunctioned. The rocket started to spin, causing it to deviate from the correct course. Musk noted that several attempts might be needed for a successful rocket launch.
Recently, SpaceX announced that it could conduct the second flight test of its Starship rocket as early as mid-November.