Soldier captured: Ukrainian intelligence reveals new details of Crimea landing operation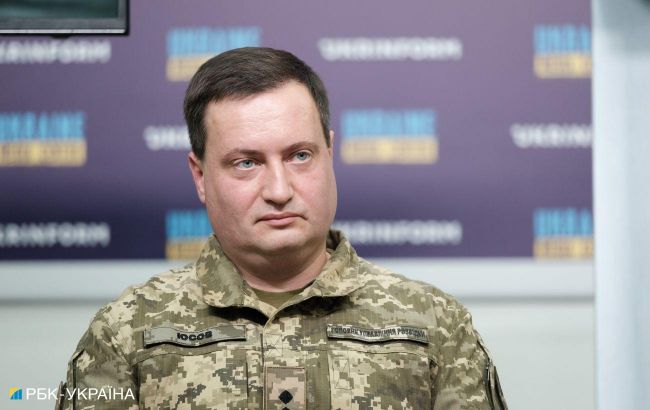 Andrii Yusov, representative of the Defense Intelligence of the Ministry of Defense of Ukraine (Photo: Vitalii Nosach, RBC-Ukraine)
As a result of the landing of Ukrainian Special Forces in occupied Crimea on October 4, a fierce battle occurred, and unfortunately, one Ukrainian soldier fell into Russian captivity, according to a statement from the representative of the Defense Intelligence of the Ministry of Defense of Ukraine, Andrii Yusov.
"We will not disclose any new information, but we can confirm that there are losses, including a captured soldier, and our losses are disproportionate to those of the enemy," the statement reads.
According to Yusov, unfortunately, this is the reality. The de-occupation of Ukrainian territories is associated with the sacrifices and losses of our defenders. In this situation, we are talking about special forces, and the Defense Intelligence can confirm that Ukraine will do everything possible to ensure that every captured Ukrainian defender returns home.
"The Coordination Headquarters for the Treatment of Prisoners of War, along with the entire team of the Security and Defense Forces, is working on this. Ukraine will continue to do everything possible to de-occupy our territories and bring back the land and the people," Yusov added.
Earlier, several Russian propaganda outlets and collaborators in Crimea reported the alleged capture of a GUR fighter during a raid by Ukrainian special forces on October 4. However, at that time, the Ukrainian side did not confirm this information.
What led to this
Earlier, the Defense Intelligence of the Ministry of Defense reported that Ukrainian special forces had landed in occupied Crimea.
Indeed, special forces Stuhna and Bratstvo, as part of the Special Operations Forces (Timur unit) of the Defense Intelligence of the Ministry of Defense of Ukraine, landed on the territory of the peninsula and inflicted a fire strike on Russian occupiers.
Later, Yusov mentioned that during the landing operation in Crimea, a fierce battle occurred. The Russians suffered significant losses, and Ukrainian groups have already returned from the special operation.