Slovakia to lift ban on Ukrainian grain under one condition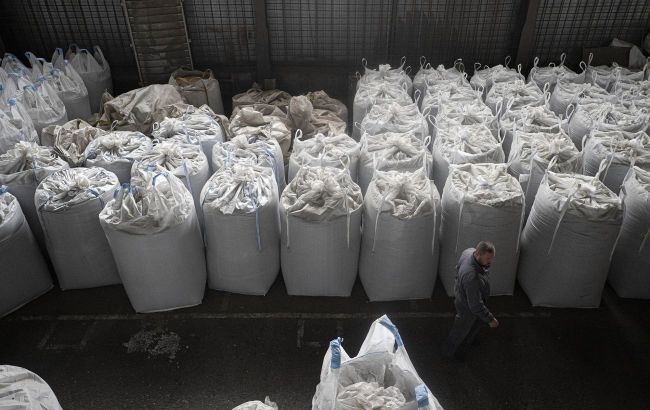 Slovakia to lift ban on Ukrainian grain under one condition (Getty Images)
Slovakia and Ukraine's Agriculture Ministers have reached an agreement to establish a grain trade licensing system which will allow for the lifting of the ban of Ukrainian grain import to Slovakia once the system is implemented, according to Reuters.
As per the announcement from the Slovak Ministry of Agriculture, the ministers agreed on creating a grain trade system based on issuing and controlling licences.
"Until this system is up and running and fully tested, the ban on imports of four commodities from Ukraine remains in place," the statement reads.
Ukraine also agreed to halt the complaint at the WTO, the Slovak ministry said.
The Slovak ministry did not give details on how the licencing system would work.
Ban on grain imports from Ukraine by Eastern European countries
In April, Poland imposed a ban on the import of Ukrainian grain and other agricultural products, which was subsequently followed by other Eastern European countries. The European Commission supported their decisions and allowed Poland, Hungary, Slovakia, Bulgaria, and Romania to ban wheat, corn, rapeseed, and sunflower seeds from Ukraine.
The European Commission decided to lift this ban on September 15. However, on the same day, Poland, Slovakia, and Hungary announced that they would maintain their own restrictions on the import of Ukrainian grain, despite the European Commission's decision.
On September 19, Ukraine filed lawsuits against Poland, Slovakia, and Hungary with the World Trade Organization over the grain import ban.
Taras Kachka, Ukraine's trade representative, stated that Ukraine aimed to avoid legal proceedings and resolve the issue of agricultural product exports to its three neighboring countries through negotiations.
On September 21, Ukraine's Minister of Agrarian Policy, Mykola Solskyi, held a phone conversation with his Polish counterpart, Robert Telus, as Ukrainian officials claim that the ministers agreed to "work out a mutually beneficial export solution in the near future."