Slight devaluation: What to expect from the hryvnia/dollar exchange rate in 2024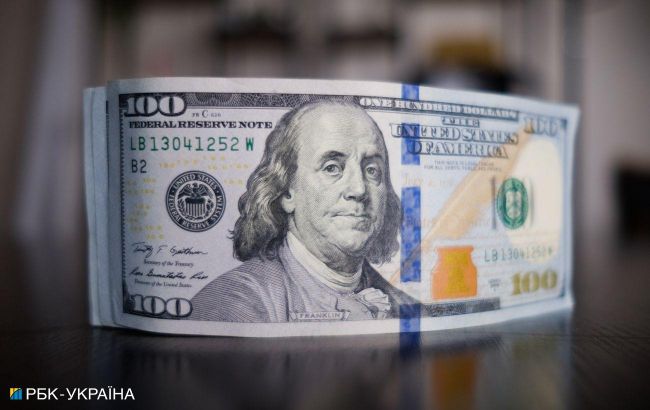 Photo: The exchange rate of the dollar to the hryvnia in 2024 will be increasing (Vitalii Nosach, RBC-Ukraine)
The Cabinet of Ministers of Ukraine expects a slight devaluation of the national currency against the dollar in 2024, according to the draft budget for 2024 (No. 10000).
According to the explanatory note to the draft, the assumption of the forecast includes a "slight devaluation of the hryvnia."
"Overall, in the results of 2024, a narrowing of the trade balance deficit is expected, driven by accelerated export growth (against the backdrop of logistics improvements and the restoration of production capacities) and reduced imports (amid the recovery of domestic production, hryvnia devaluation, and a decrease in the volume of import services due to changes in migration processes)," the document states.
The value of the expected average annual exchange rate of the hryvnia to the dollar in the public part of the budget appendices published on the website of the Parliament is not available.
However, Finance Minister Serhii Marchenko stated that the Ministry of Economy's budget forecast for the average annual hryvnia-to-dollar exchange rate in 2024 is 41.4 hryvnias per dollar. He also mentioned a preference for devaluation.
Position of the National Bank of Ukraine
NBU Chairman Andrii Pyshnyi stated that the exchange rate included in the state budget is neither a forecast nor a target for the National Bank.
According to him, it is a certain reference parameter that is included but can be changed depending on circumstances.
The NBU maintains the official exchange rate of the hryvnia to the dollar at the level of 36.6 hryvnias since July 2022. The budget for 2023 includes a rate of 42.2 hryvnias per dollar. On the cash market, the dollar exchange rate has decreased by approximately 2 hryvnias since the beginning of the year, from 40.3 to 38.2 hryvnias per dollar.