Skadovsk incident: Russian officers targeted, media uncovers losses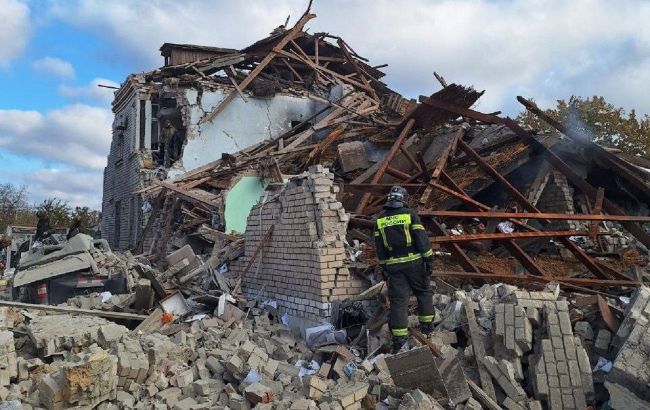 High-ranking officers were killed during a strike on a Russian base in Skadovsk on November 9 (Photo: social media)
Yesterday's attack in Skadovsk, Kherson region hit the military investigation department of the Russian Federation, resulting in the deaths of senior intervention officers, according to Astra.
On November 9, Skadovsk suffered an attack on a two-story building located at 59 Portova Street. The building was used by Russian military investigators, and it was destroyed during the raid.
The attacked building housed high-ranking officers of the Investigative Committee of Russia, resulting in the death of 10 people and injury of 11 others, according to journalists.
Consequences of a November 9 hit on the Russian occupation base in Skadovsk (Photo: Social Media)
Explosions in Skadovsk
Explosions were heard in Skadovsk, Kherson region on Thursday morning, November 9. At first, it was said that the explosions happened at the Lotus base where the occupiers were situated.
Later, it was discovered that five Russian soldiers were killed, and at least fifteen were wounded in the attack. However, the incident took place at a different location of the enemy's concentration and not the Lotus base.
Later, it was reported that top military leaders of the occupying force died in a strike at the occupiers' site in Skadovsk.