Situation in Avdiivka: Russians coming from all directions, using all sort of weaponry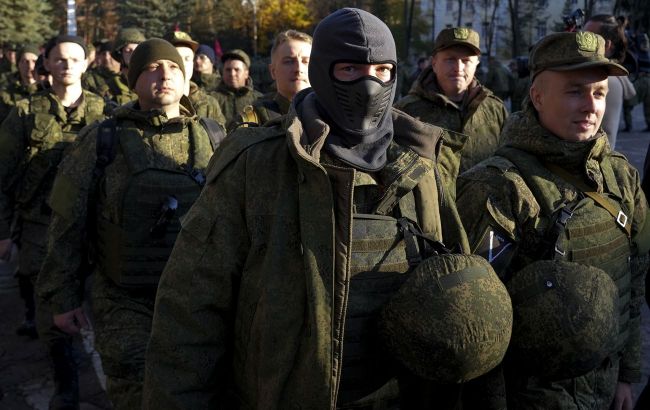 Russians coming from all directions and attacking Avdiivka (Photo: Getty Images)
Russian occupiers continue storming positions around Avdiivka, and Ukrainian defenders manage to repel all enemy attacks, according to the head of the Avdiivka Military Administration, Vitalii Barabash.
"The situation is agitated. The enemy does not stop storming positions around the city for the third day in a row. They shell both positions and the city from everything they have in stock. Hundreds of shelling on positions and dozens on the city," he said.
Barabash explained that the Russians use small arms, artillery, and mortars. They also deliver a vast number of missile strikes.
Just yesterday, over 20 missile strikes were recorded in the city. From evening to morning, 12 guided air bombs were launched at Avdiivka. The city has suffered significant damage due to enemy attacks.
According to Barabash, the Russians mostly try to hit multi-story buildings in the city. There was one confirmed casualty among residents yesterday. According to neighbors' information, two residents are under the rubble, an older man and a woman. Additionally, four civilians were injured.
"The occupiers are coming from all directions. There are many of them. But despite all these fakes that supposedly entered Avdiivka and took certain positions near the coke-chemical plant, it does not correspond to reality. Everything is under control. All enemy attacks have been repelled over three days," assured the head of the Avdiivka Municipal Military Administration.
When asked if the situation allows rescuers to reach people under the rubble, he replied: "Unfortunately, no."
"Today alone, there were already nearly 30 shellings. It is impossible to get there with rescue equipment, nor is it physically possible. Well, let's say that a 9-story building (due to yesterday's missile hit - ed.) there collapsed to the 1st floor. It's impossible to carry out real work in these conditions," he added.
How many people remain in Avdiivka?
Barabash noted that most residents are in the basements of multi-story buildings and the basements of their private homes.
"As of this morning, 1622 people remain in the city. Despite a tough situation, we evacuated 5 people yesterday," he said.
Is there a possibility to supply water and food to people?
According to Barabash, there is a certain reserve in the city. However, over the past three days of escalation, nothing has been delivered to the city from a security point of view.
Situation in Avdiivka
Recently, Russian military forces have significantly intensified offensive actions around Avdiivka.
Enemy attacks on the city are considered the most significant offensive by occupiers on Avdiivka since the start of the full-scale war. The Russians are trying to encircle the city.
In the Ukrainian Armed Forces' view, this is how the invaders want to achieve some significant "victory" and change the course of hostilities.
Read more about why the Russians are storming the "gateway to Donetsk" - in the material by RBC-Ukraine.