Shepherd blew up on Russian mine in Kherson region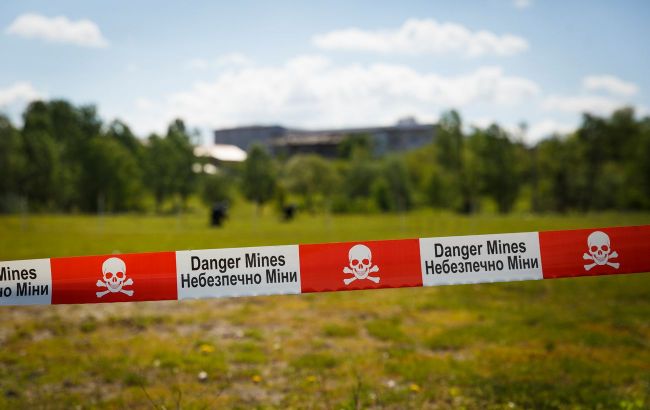 In the Kherson region, a man detonated himself (photo: Getty Images)
In the Kherson region, an individual inadvertently stepped on a Russian mine. He has been transported to a medical facility, states the Kherson Regional Military Administration (RMA) and the regional prosecutor's office.
According to the investigation, on October 4, at approximately 16:40 near the village of Bruskyne, a local resident was grazing cattle in the field. He accidentally stepped on an explosive device, presumably a Lepestok, left behind by occupant forces.
According to the Kherson Regional Military Administration (RMA), the injured individual has been transported to a hospital, where medical professionals are currently providing the necessary assistance.
"We remind residents of the de-occupied territories that the threat of landmines in the Kherson region remains at a high level. Areas of increased danger include coastal areas of water bodies, fields, forested areas, road shoulders, and wastelands," emphasized the prosecutor's office.
Mine danger in Ukraine
Since the beginning of the full-scale invasion in Ukraine, a substantial number of mines and explosive devices have been left behind by retreating Russian occupant forces.
It is important to note that in Ukraine, a website called "All about mine safety" has been launched, specifically designed for children, parents, and educators. This platform provides information on safety protocols and the appropriate actions to take when encountering explosive devices.
Previously, in the village of Ruska Lozova in the Kharkiv region, a 73-year-old man detonated an explosive device.
Before that incident, near Kharkiv, a tractor driver was injured by the detonation of an anti-tank mine, sustaining injuries of moderate severity.