Shells for HIMARS and more: U.S. to provide Ukraine with new aid package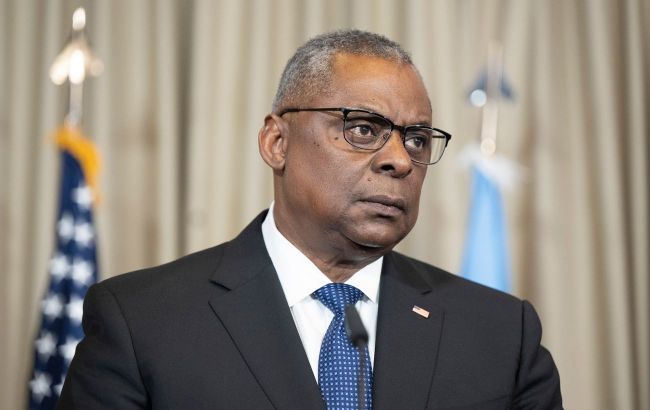 Lloyd Austin (Photo: Getty Images)
The United States will announce a new package of military assistance for Ukraine tomorrow, October 11th. It will include ammunition for HIMARS and weapons for air defense, according to Voice of America.
"The United States is providing up to $200 million in additional military aid for Ukraine in a package expected as soon as Wednesday," the statement reads.
According to material, the Pentagon continues to expand its arsenal of assistance to Ukraine, despite Congress excluding new aid to Ukraine.
The package includes weapons such as:
AIM-9 Sidewinder missiles for air defense.
Artillery ammunition for the High Mobility Artillery Rocket System (HIMARS).
TOW anti-tank missiles.
155mm and 105mm shells.
It also includes ammunition for small arms, explosive ordnance for overcoming Russian obstacles, equipment for countering drones, and equipment for electronic warfare.
General aid to Ukraine
This marks the 48th time that the United States has used presidential authority to reduce the size of its armed forces to provide Ukrainian military equipment from American stocks.
The United States has provided Ukraine with approximately $44 billion in security assistance since the unprovoked invasion by Russia in February 2022.
U.S. aid to Ukraine
Recently, the U.S. Congress did not include new funding for assistance to Ukraine in the temporary budget law, and they plan to discuss this issue separately. Additionally, Speaker Kevin McCarthy, a supporter of aid to Ukraine, was recently ousted from his position.
The Pentagon has already warned Congress of possible problems in supplying weapons to Ukraine, and President Biden, according to reports, is seeking alternative funding sources for aid to Ukraine.
The Telegraph reported recently that Biden plans to request the largest military and humanitarian aid package for Ukraine in the amount of $100 billion from Congress. It is expected to cover approximately 2 years.
Moreover, U.S. senators from both parties aim to pass an annual aid package for Ukraine in the coming weeks, ranging from $50 to $100 billion.