Shelling of Sumy region, September 2 - 4 people injured, including children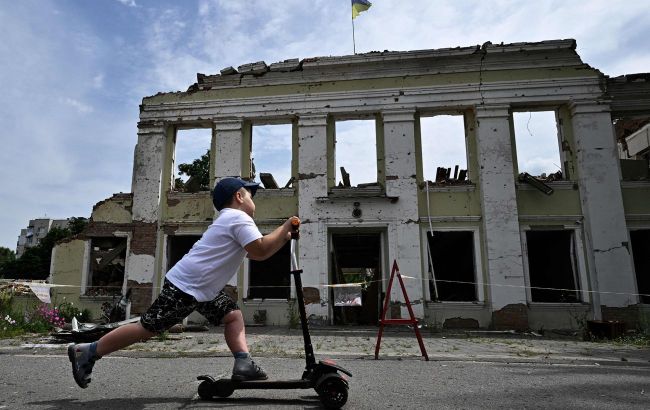 Russians shelled Sumy region (photo: Getty Images)
Four people have been injured following today's Russian shelling of the Sumy region. Among them are children, according to the Telegram channel of the Sumy Regional Military Administration (RMA).
Today, on September 2, Russian terrorists carried out another shelling of the city of Seredyna-Buda in the Shostka community.
Throughout the day, 10 artillery strikes were recorded in the community.
According to the RMA, preliminary information suggests that as a result of the shelling, four civilian residents were injured, two of whom are children.
We also reported that during the shelling, Senior Investigator of the Investigative Department of the Shostka District Police Department of the National Police of the Sumy Region Ruslan Faraonov was killed. He was documenting the consequences of previous destruction caused by Russia.
The situation in the Sumy region
After Ukrainian Forces completely drove Russian occupiers out of the Sumy region in the spring of last year, the enemy almost daily shells the region from the territory of the Russian Federation. Border areas of the region are most frequently targeted.
As previously reported by the regional military administration, on September 1, during the past day, the Russians carried out 22 shelling attacks on the region's border. This included 147 explosions in border territories and populated areas of the Sumy region.
"The shelling affected the communities of Seredyna-Buda, Novoslobidske, Krasnopilska, Myropilska, Znob-Novhorodska, Khotynska, and Bilopilska," the RMA added.