Shelling of Poltava region on August 28, four people killed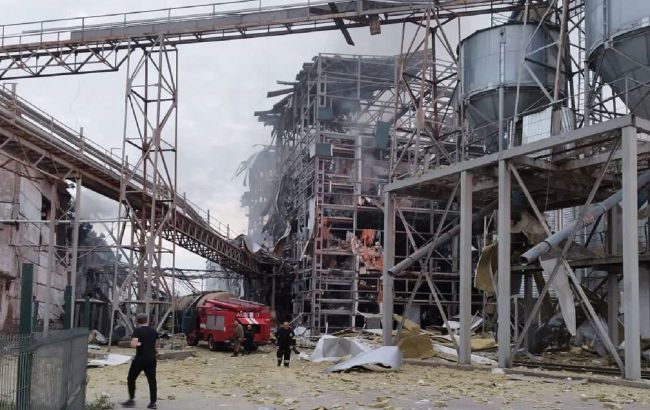 Shelling of Poltava region took place on August 28 (Photo: t.me/ermaka2022)
Due to a Russian attack in the Poltava region, four people were killed overnight into Monday, August 28, according to the Poltava Regional Military Administration Head, Dmytro Lunin.
"On the second day after the enemy shelling, rescuers found the body of the fourth person," the statement reads.
What preceded this?
Yesterday, Lunin reported that two people were killed due to the Russian strike on the region, and two others were taken to the hospital with minor injuries.
He also clarified that the whereabouts of two other people were unknown then. The Head of the Office of the President of Ukraine, Andriy Yermak, stated that the Russians launched a missile strike on the settlement of Hoholeve in the Myrhorod district of the Poltava region.
Later, the head of the Ministry of Internal Affairs of Ukraine, Ihor Klymenko, announced that three people had been killed due to the Russian strike on an oil refinery in the Poltava region.
Shelling of Ukraine on August 28
On Monday, August 28, an air alarm was sounded in several regions of Ukraine. The military warned of a missile threat, including possible launches of cruise missiles of the "Kalibr" type from the Black Sea waters. Soon, the alarm spread to western Ukraine.
Later, it became known that during the missile strike on Ukraine, an industrial facility was destroyed in the Poltava region, and in Kryvyi Rih, there were hits on private houses.