Russia's night attack on Poltava region, August 28: Casualties reported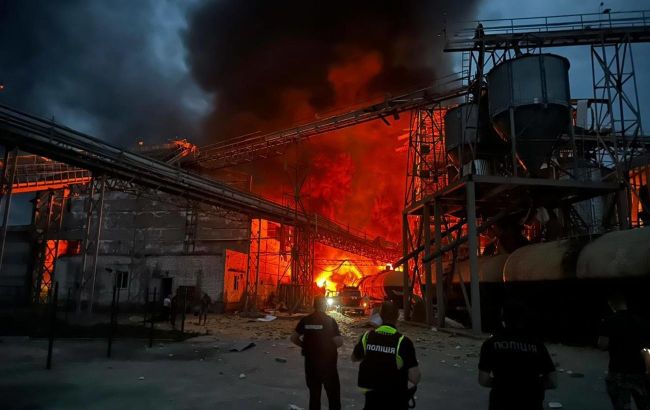 Photo: In Poltava region, there are casualties and wounded due to the Russian Federation's attack at night (t.me/ermaka2022)
Two people were killed and two others were wounded as a result of a Russian attack in the Poltava region on the night of Monday, August 28, reports Poltava Regional Military Administration Head Dmytro Lunin.
"As a result of the enemy attack, two people were killed, and two others were taken to the hospital with minor injuries," he said.
Additionally, according to the Head of the Regional Military Administration, the whereabouts of two more people are currently unknown.
"Search and rescue operations are ongoing, and debris is being cleared. The production workshop has also been completely destroyed," Lunin added.
Updated. The number of casualties due to the shelling of the Poltava region has increased to 5 people.
As the Head of the Presidential Office, Andriy Yermak, stated, the Russians launched a missile strike on the town of Hoholeve in the Myrhorod district of the Poltava region.
"As a result of the explosion, a fire broke out in the oil refinery building. Currently, we know about the deaths of two people and 5 injured. The people were working the night shift," he noted in his Telegram channel.