Russian night attack on Ukraine, August 28: destruction in Kryvyi Rih and Poltava region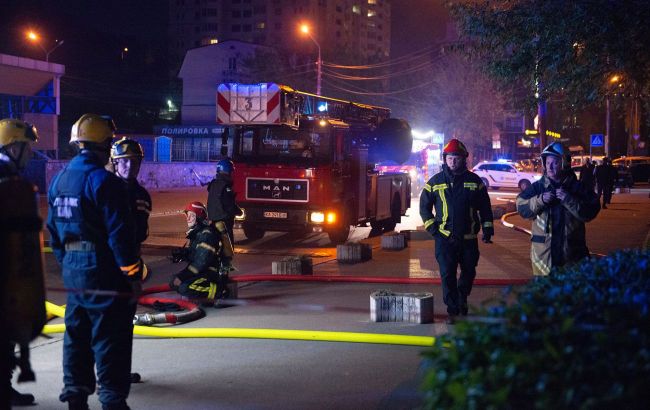 Russian attack caused destruction in Kryvyi Rih and Poltava region (GettyImages)
Russians launched a missile attack on Ukraine in the morning of August 28, causing destruction to industrial infrastructure in the Poltava region and affecting private buildings in Kryvyi Rih, according to the head of Dnipropetrovsk Regional Military Administration, Serhii Lysak.
Kryvyi Rih (Dnipropetrovsk region)
In Kryvyi Rih, Russian missiles destroyed two summerhouses and damaged five others, with a farm building catching fire as well.
Additionally, in the region, Russian forces struck the Nikopol district with heavy artillery, impacting the towns of Marhanets and Myriv, and causing damage to a private house.
According to the head of the Dnipropetrovs'k Regional Military Administration Serhii Lysak, Ukrainian military shot down four missiles over the region in the morning.
Poltava region
The head of Poltava Regional Military Administration also confirmed damage to an industrial facility.
Fortunately, there have been no reported casualties in any of the incidents.
Update:
Later he wrote that as a result of the enemy attack, two people were killed and two people were taken to the hospital with minor injuries. The whereabouts of two more people are unknown.
Search operations and rubble removal are underway. One of the manufacturing facility was also completely destroyed.
The head of the Office of the President, Andrii Yermak, published a photo of the aftermath of the Russian attack on the village of Gogolevo, Myrhorod district, Poltava region.
"The explosion caused a fire in an oil mill. Two people were killed and 5 injured. Those people were working night shift," Yermak wrote.

Photo: The aftermath of the Russian attack on an industrial facility in Poltava region (t.me/ermaka2022)
What the Russians attacked with
According to a report by the Ukrainian Air Force, on the night of August 28, the enemy attacked Ukraine with sea- and air-launched missiles.
Four Kalibr cruise missiles were fired from an enemy frigate in the Black Sea near Feodosia, two of which were shot down by air defense forces.
The enemy also fired two X-59 guided missiles from two Su-34 aircraft. The Russians sent them in the direction of Kryvyi Rih from the airspace of the occupied Kherson region. Two missiles were shot down by Ukrainian air defense.
Overnight attack
On the night of August 28, Russian forces once again launched attacks on Ukrainian territory using cruise missiles. An air alarm was initially announced in the south of Ukraine and then across the entire country. Reports from the Dnipropetrovsk region indicated the activation of air defense systems.
Natalia Humeniuk, spokesperson for the Southern Defense Forces of Ukraine, said that overnight, the Russians employed tactics similar tp previous strikes which occurred just days earlier, where enemy airborne targets frequently engaged in maneuvers.