Shelling of Kherson market: Video of strike aftermath revealed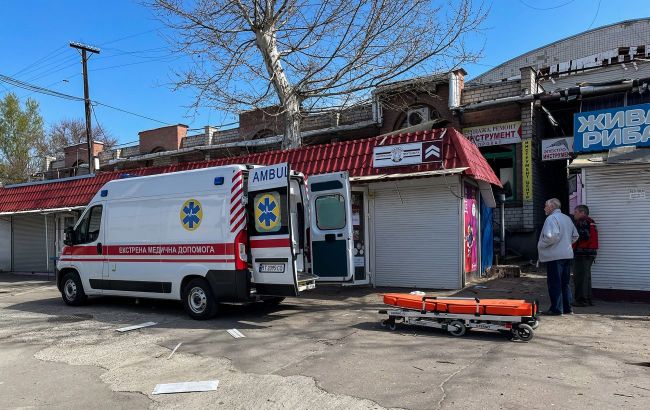 Occupiers shelled a market in Kherson (Photo: Getty Images)
Russian occupiers today, on September 25, struck the market in Kherson, resulting in one person being injured. Video footage of the aftermath has emerged, according to the Kherson Regional Military Administration.
The department reported that the Dnipro district of Kherson was under fire. The Russian forces shelled the market with artillery, resulting in the destruction of trade stalls, damage to a pharmacy, and shattered windows in nearby residential buildings. A 45-year-old vendor was injured and hospitalized in moderate condition.
Kherson and its surrounding regions have been regularly targeted by Russian occupiers, who use artillery and aviation in their attacks. These daily shelling incidents have resulted in civilian casualties.
For instance, today, the enemy struck the town of Beryslav in the Kherson region with an aerial bomb, resulting in three fatalities and two injuries.
Additionally, on September 24, occupiers dropped two aerial bombs on Kherson, causing damage to local infrastructure.