Russians dropped two aerial bombs on Kherson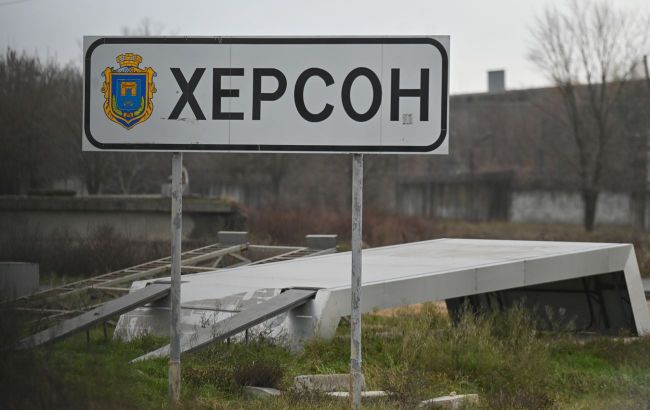 Russians dropped two more aerial bombs on Kherson (photo: Getty Images)
Russian occupiers continue to shell Kherson. Russian military forces have once again dropped aerial bombs on the city, reports the Head of the Regional Military Administration, Oleksandr Prokudin.
"Occupiers continue to target Kherson. The enemy has dropped two aerial bombs on the city," stated Prokudin.
According to him, one of the aerial bombs struck an industrial zone in the Dnipro district, while the other targeted civilian infrastructure in the Korabelny district.
"Information regarding casualties and damage is being assessed. Please stay in shelters until the air alert is lifted. Do not expose yourselves to danger," added the Head of the Regional Military Administration.
Wounded
According to Prokudin, as a result of the GAB (guided aerial bomb) being dropped on one of the enterprises in Kherson, one person was injured.
"A 49-year-old female security guard, who was on the premises at the time, sustained minor injuries. Immediate assistance was provided on-site," he added.
Morning shelling
Today, on September 24, Russian occupiers launched another attack on Kherson. Currently, it is known that three people have already been affected as a result of the shelling.
The situation in the Kherson region
Following the liberation of the right bank of the region, Russian terrorists have been launching daily attacks on the region, including Kherson. These attacks involve the use of heavy weaponry, aviation, and drones.
As reported by Prokudin, during the past day, on September 23, Russian terrorists conducted 83 shelling incidents on the region's territory. In total, 332 projectiles were fired, including mortars, artillery, Grad multiple rocket launchers, tanks, UAVs (Unmanned Aerial Vehicles), and aircraft.
According to Natalia Humeniuk, the Head of the United Coordinating Press Center of Security and Defense Forces of the South of Ukraine, terrorists have increasingly begun using drones to target civilian areas.