Shelling of Hroza village: Death toll rises to 51, debris removal continues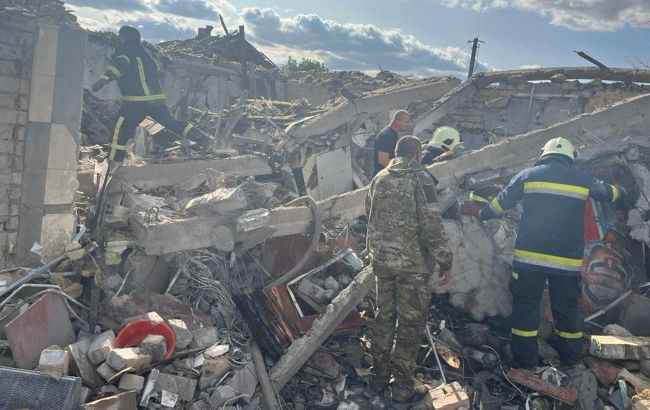 The number of casualties in Hroza has risen to 51 (Photo: t.me/synegubov).
One of the injured individuals from the Hroza shelling has died in the hospital. As a result, the death toll from the Russian terrorist attack has now risen to 51, including a child.
According to Klymenko, the process of clearing the rubble is still ongoing.
Meanwhile, the spokesperson for the State Emergency Service in the Kharkiv region, Yevhen Vasylenko, stated during a television marathon that there might still be people trapped under the rubble.
Shelling of the village of Hroza
Today, Russian forces shelled the village of Hroza https://newsukraine.rbc.ua/news/russians-hit-store-with-missile-near-kupiansk-1696513169.htmlin the Kupiansk district of the Kharkiv region. The attack hit a store and a café where a funeral was taking place.
According to preliminary information, the aggressors may have used an Iskander ballistic missile for the attack. Moreover, the missile could be guided by the local people, authorities are currently investigating this possibility.
You can find more information about the Russian terrorist attack in RBC-Ukraine material.