Russia hit cafe amid funeral services: Details on deadly Hroza village attack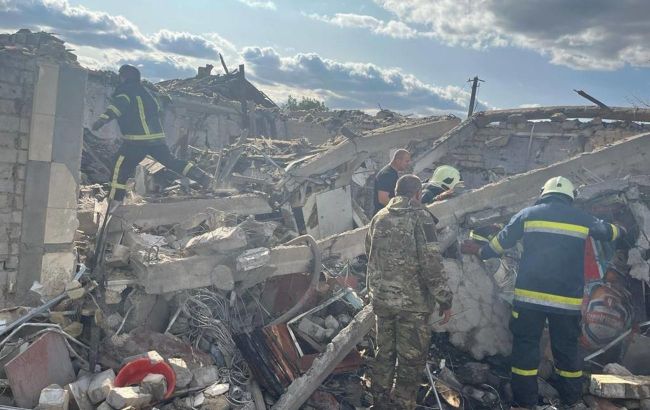 Russia hit a cafe amid funeral services (t.me/ermaka2022)
Russian occupiers today struck a cafe and a store in the village of Hroza, Kharkiv region. Funeral services were taking place in the cafe amid the shelling, according to Minister of Internal Affairs of Ukraine Ihor Klymenko.
"It was a store next to the cafe. Locals were in the store and in the cafe, where funeral services were taking place for a local resident. In total, there were about 60 people in the area. 49 people died, including a 6-year-old girl," the official said.
According to him, 7 people sustained severe injuries and are currently undergoing surgery.
Klymenko says that law enforcement agencies have already identified 29 bodies, and other bodies have been sent to experts in Kharkiv.
The minister notes that the tool of the strike is currently unknown. It could have been a missile or an aerial bomb, experts will determine the type.
"The strike was so precise, and this is a small building, to hit it so accurately. Therefore, there is suspicion (that someone local may be involved) in the Security Service and the police. We will definitely investigate this option," he said.
Attack on Hroza village
The Russians struck the village of Hroza near Kupinsk today. As a result of the attack, at least 49 people died. The search and rescue operation continues.