Serbia-Kosovo negotiations reached a deadlock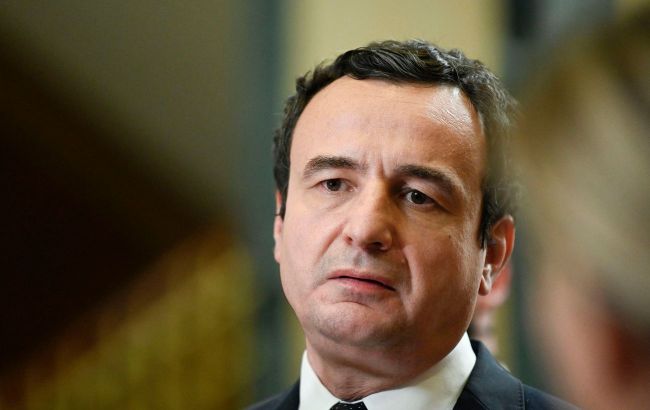 Prime Minister of Kosovo, Albin Kurti (photo: Getty Images)
The latest meeting between Kurti and Serbian President Aleksandar Vucic took place on September 14th. The Kosovar Prime Minister described it as a "fiasco" and claimed that the EU Special Representative Miroslav Lajcak had "lost neutrality."
According to Kurti, Lajcak did not provide the Kosovo delegation with Serbia's written negotiating position before the meeting – they received it only after the negotiations concluded.
"There is no moving further with this method," Kurti said. "The 14 September [meeting] showed the limits of old methods," Kurti said.
He also accused Vucic of insulting him during the negotiations, which, he claimed, has become a regular occurrence, with intermediaries allegedly failing to address it.
"He offends and curses in Serbian quite often throughout these two years. I asked the mediators to stop him and to condemn it but that never happens," Kurti added.
Kosovo-Serbia conflict
Serbia does not recognize the independence of Kosovo, which keeps their relations in a state of tension, occasionally escalating. For example, in late spring, interim mayoral elections were held in northern municipalities, where many ethnic Serbs reside. Local Serbs boycotted the elections, resulting in victories for ethnic Albanians. This led to mass protests and clashes with Kosovo police.
Following these events, the President of Serbia ordered the military to deploy urgently to support Kosovo Serbs. NATO sent peacekeepers to the region, but nearly a hundred NATO troops were injured. Later, the number of NATO troops in the region was increased to 4,500.
Prime Minister of Kosovo Albin Kurti outlined conditions for holding new elections to reduce tension in the region. In August, he announced plans to reduce the number of police personnel in the region by 25% to de-escalate the situation.
On June 1, the presidents of Kosovo and Serbia had a brief meeting with the participation of the Chancellor of Germany, Olaf Scholz, and the President of France, Emmanuel Macron. However, tensions have not subsided.
Today, Prime Minister of Kosovo Albin Kurti announced a security operation against at least 30 armed individuals following an attack on law enforcement officers. He accused Serbia of organizing these actions.