Serbia backpedals on Crimean Platform Declaration after meeting with Russian Ambassador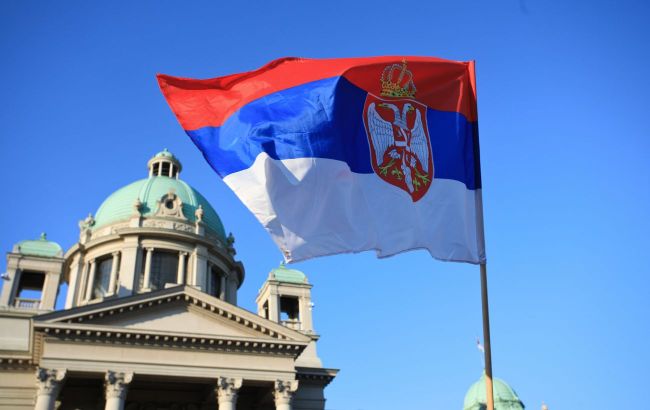 Serbia renounces the Declaration of the Crimean Platform (Photo: Getty Images)
Serbia has renounced the Declaration of the Crimean Platform, calling news of its membership "manipulative". The country does not support the Declaration of the Crimean Platform, according to the Minister of Foreign Affairs, Ivica Dacic, cited by Politika.
"There are manipulations related to the so-called Crimean Platform, to which Serbia supposedly joined... The Prime Minister participated in this event through a video address, but we did not approve the text of the declaration because it goes beyond the limits that are acceptable to us," said Dacic.
The Minister adds that Serbia condemns the violation of Ukraine's territorial integrity and emphasizes the need to protect territorial integrity on international platforms.
Crimean Platform
On August 23, at the summit's opening, the Foreign Minister of Ukraine, Dmytro Kuleba, announced that Serbia had joined the Crimean Platform this year for the first time. Prime Minister Ana Brnabic addressed the summit remotely.
She conveyed Serbia's condolences to Ukraine for the suffering that Ukrainians were going through.
"We fully support the territorial integrity and sovereignty of Ukraine, and we have consistently demonstrated this position in international organizations," said the Prime Minister.
Serbia's position on the war in Ukraine
Serbian President Aleksandar Vucic stated that his country didn't object to selling weapons to intermediaries who could then provide them to Ukraine to counter Russian aggression. Earlier, U.S. media, citing secret Pentagon documents, reported that Serbia had agreed to or already delivered weapons to Ukraine.
Recently, members of the Serbian parliament voted to dismiss the Minister of Economy, Rade Basto, who called on the government to join sanctions against Russia.
On Tuesday, Ukrainian President Volodymyr Zelenskyy met with his Serbian counterpart Aleksandar Vucic in Athens. The leaders discussed the situation in Ukraine and Kosovo, among other topics.