Security Service of Ukraine сonducts special operation to eliminate Ukrainian traitor Tsaryov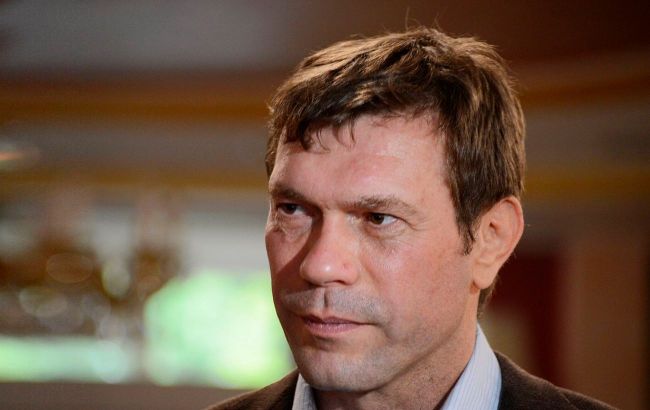 Oleg Tsaryov (Photo: Russian media)
The assassination attempt on the traitor and collaborator Oleg Tsaryov was a planned special operation by the Security Service of Ukraine (SSU), according to RBC-Ukraine's sources.
"He has long been on the list of traitors who need to answer for their crimes. Tsaryov is an absolutely legitimate target. He is not just a fanatic of the Russian world, but a person who personally came with Russian tanks to capture Kyiv," emphasized the informed source.
It is noted that the details of the special operation are not disclosed. As of now, it is reported that Tsaryov was hit by two gunshots.
Sources clarified that Tsaryov's condition was critical - doctors were fighting for his life, but there was a high chance that he might not survive.
Assassination attempt on Tsaryov
Today, a message with some details of the assassination attempt appeared on Tsaryov's Telegram channel, according to his relatives.
"At around midnight, two shots were fired at him on the territory of the sanatorium where he resides. There is no information about the perpetrator; law enforcement agencies are working on it. At the time the ambulance arrived, Oleg was unconscious with significant blood loss. There is no information about his health condition at this time," the message states.
What is known about Tsaryov
Oleg Tsaryov was a member of the Ukrainian Parliament from the Party of Regions. After the 2014 Euromaidan protests, he attempted to run for the presidency of Ukraine but withdrew his candidacy and openly advocated for "referendums" in Donetsk and Luhansk regions. He later declared himself the speaker of the parliament of Novorossiya.
In March, the Kyiv Court of Appeals upheld the previous court's verdict for Oleg Tsaryov, sentencing him to 12 years in prison, finding him guilty of committing criminal offenses under Article 110, Part 2, and Article 109, Part 3, of the Criminal Code.
It is worth noting that Tsaryov's case, related to allegations of undermining Ukraine's territorial integrity and sovereignty, has been in court since 2017.