Secret rule changes unveiled in Kharlan disqualification scandal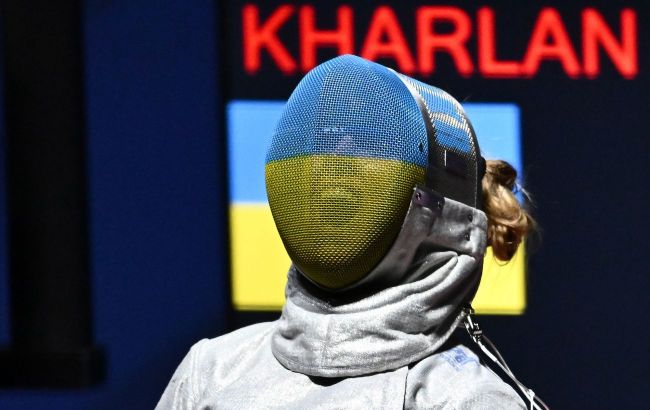 Unfairly disqualified Olha Kharlan (Photo: Getty Images)
The International Fencing Federation (FIE) held an emergency meeting on the eve of the scandal surrounding Ukrainian athlete Olha Kharlan to revise the rules of conduct for athletes after a match, according to the statement of the head coach of the Ukrainian national team, Natalia Konrad, cited by "Suspilne Sport."
FIE specifically "prepared" for potential misunderstandings in clashes between Ukrainian and Russian fencers at the World Championship in Milan. Officials secretly made changes to the rules to prevent Ukrainian representatives from expressing their stance.
"Indeed, the rules require a 'salute' and handshake after the match. However, when the COVID-19 rules were in effect, a weapon touch was sufficient. This was approved by the FIE rules. As far as I know, yesterday an emergency FIE meeting took place, and they canceled this rule without informing anyone," explained Konrad.
Ukrainian fencer Olha Kharlan confidently defeated the Russian fencer Smirnova (15:7) at the start of the world championship. However, after the match, she refused to perform the traditional ritual of shaking hands. Instead, she had a conversation with her opponent and left the piste. However, the "neutral" athlete stayed and demanded Kharlan's disqualification.
The judges rejected the protest from the Russian fencer, allowing the experienced Ukrainian fencer to advance to the next round. However, her match against Bulgarian fencer Ilieva did not take place. The organizers of the competition disqualified Kharlan for showing disrespect to her opponent from Russia.
"Of course, we tried to explain that it was an unusual situation and that there should be other ways to resolve it. But I believe there was significant pressure from representatives of the aggressor country, and it greatly influenced the situation," added the coach.
Ukraine previously appealed Kharlan's disqualification to allow her to participate in the team championship.