Ukrainian fencer Olga Kharlan disqualified from 2023 World Cup for 'disrespecting' Russian oponent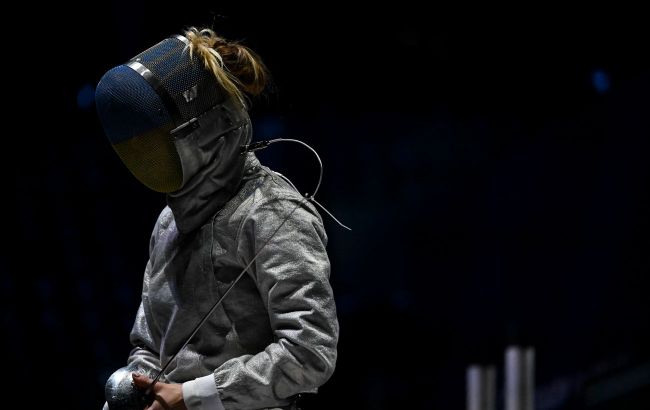 Olga Kharlan leaves the World Cup early (Getty Images)
International Fencing Federation (FIE) has decided to disqualify Ukrainian fencer Olga Kharlan following her victory against Russian athlete Anna Smirnova, according to the official competition website.
FIE has recorded a technical defeat for the Ukrainian fencer in the next round of the competition. Her match against Bulgarian fencer Yoana Ilieva did not take place.
The notation "exclusion" appeared next to Kharlan's name in the list of participants on the World Championship 2023 on the official website. According to journalist Marco Arcari, the event organizers disqualified the experienced Ukrainian fencer. Earlier, the judges dismissed Smirnova's protest regarding Kharlan's alleged disrespect towards her.
In the first round of the competition, the Ukrainian fencer convincingly defeated the "neutral" Russian athlete with a score of 15:7. However, after the match, Kharlan declined the traditional handshake ritual. Instead, she said something to Smirnova and left the fencing strip.
As Kharlan's action could be interpreted as a display of disrespect, Smirnova was left waiting. Her team filed a protest, and the fencer waited for more than 50 minutes for a verdict. Ultimately, the decision was then made by the judges to not to penalize Kharlan.
The day before, the Ministry of Youth and Sports had lifted the boycott on competitions involving athletes from Russia and Belarus.