Second Ukrainian grain ship arrives at Turkish port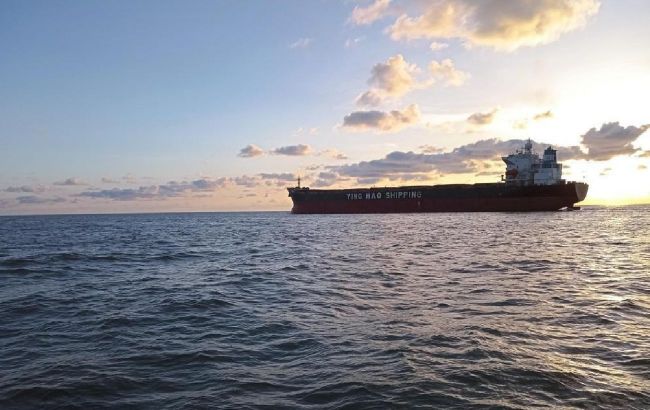 Photo: The second ship with Ukrainian grain has entered the port of Turkiye (facebook.com/oleksandr.kubrakov)
The bulk carrier Aroyat with Ukrainian grain has arrived in Türkiye. This is the second civilian ship to successfully break through the Russian blockade of the Black Sea, according to France24.
The Palau-flagged bulk carrier Aroyat is loaded with 17,600 tons of Ukrainian wheat and is heading to Egypt.
According to Marine Traffic and Vessel Finder services, the Aroyat vessel was near the southern exit of the Bosphorus Strait at 03:00 GMT on Sunday, September 24.
Russian Black Sea blockade
In July 2023, Russia announced its withdrawal from the grain deal. At the same time, the Russian army began shelling Ukrainian ports and grain infrastructure in Ukraine.
Ukraine opened temporary corridors in the Black Sea for commercial vessels. These routes are primarily intended for the exit of civilian ships that have been in Ukrainian ports since the beginning of the war.
The first cargo ship, Resilient Africa, which left a Ukrainian port with grain, also arrived at the Bosphorus earlier. Now, two ships have managed to break the Russian blockade of the Black Sea, using these temporary corridors.