Scholz urges supporting Ukraine's economy and investing in future EU member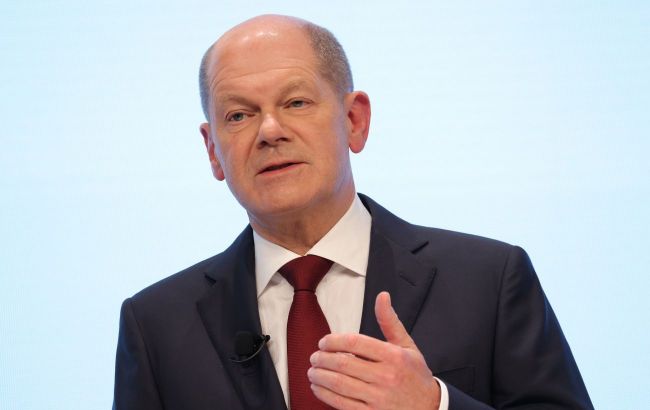 German Chancellor Olaf Scholz (Getty Images)
Germany will support Ukraine on its path to European Union membership and calls on Alliance partners to invest in the country's economy, as it is an investment in the future EU member, German Chancellor Olaf Scholz says at the 6th German-Ukrainian Business Forum.
The head of the German government notes that despite Russia's ongoing large-scale military aggression, Ukraine has managed to maintain the functionality of its economy.
According to Scholz, the figures for Ukraine's economic growth are promising.
He notes that nearly two thousand German companies keep their presence in Ukraine. He also encouraged German enterprises to hire and better integrate Ukrainian citizens who left the country because of Russia's invasion.
"Those who invest in Ukraine now are investing in the future EU member," says Scholz.
He also assures that Berlin will support Kyiv in its reform efforts on the path to EU membership.
Ukraine's EU accession
Ukraine received candidate status for EU accession last year. Now the country must meet several conditions to become a full-fledged member of the bloc.
As of the end of June, Ukraine fulfilled 2 out of the 7 conditions necessary to start negotiations. At the end of September, Prime Minister Denys Shmyhal announced that the country had completed all the European Commission's recommendations at the government level.
The Ukrainian government counts on a positive report from the European Commission and a recommendation to start accession negotiations in 2023. Ukrainian President Volodymyr Zelenskyy also stated that the country could begin accession talks with the EU this year.
Earlier, the Office of the President said that negotiations on Ukraine's accession to the EU could begin in the first half of 2024.
For more details on Ukraine's accession talks with the EU and potential obstacles, you can read RBC-Ukraine's article.