Satellite images reveal Berdyansk airfield damage after ATACMS strike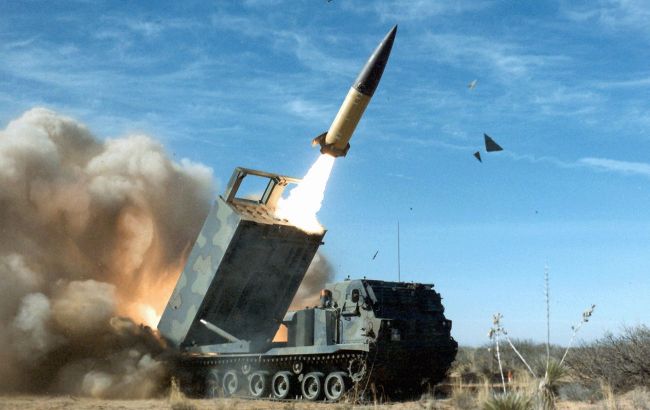 ATACMS (Photo: Getty Imagesl)
After Ukraine launched a ballistic missile strike using ATACMS missiles on the Berdyansk airport, significant losses of Russian equipment were recorded there, according to Schemes.
On images from Planet Labs captured on October 18, one can observe the impact areas at the airport. In particular, the satellite imagery reveals damage to the takeoff strip of the airfield, where helicopters were previously stationed.
By comparing previous photos, traces of destroyed Russian equipment can be seen.
It was reported that, through the use of ATACMS missiles during Operation DRAGONFLY to strike enemy airfields in temporarily occupied Luhansk and Berdyansk, nine Russian helicopters, an air defense system, an ammunition depot, and much more were destroyed.
Recall that on October 17, the Ukrainian military confirmed the strikes on Russian airfields in the temporarily occupied Luhansk and Berdyansk.
Subsequently, The Washington Post reported that the Ukrainian Armed Forces had used long-range ATACMS missiles for these attacks.
At the same time, Ukrainian President Volodymyr Zelenskyy confirmed the use of ATACMS in Ukraine in his evening address. The White House also officially confirmed the transfer of these missiles.
Yesterday, media outlets reported that Ukraine had received less than a dozen (12) long-range ATACMS missiles from the United States. Today, The New York Times sources stated that the U.S. had transferred approximately 20 such missiles.