Sanctions against Rosatom are matter of near future – Ukraine's Minister of Energy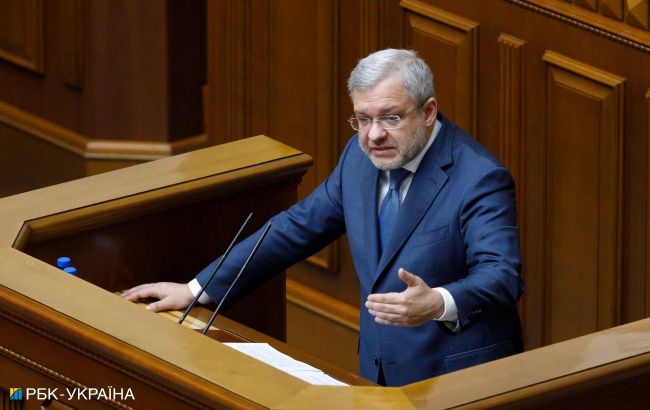 Photo: Herman Halushchenko (Vitalii Nosach, RBC-Ukraine)
The West should impose sanctions against Rosatom and stop using the nuclear technology of the aggressor country. Sanctions are a matter of the near future, Herman Halushchenko, the Minister of Energy of Ukraine, said during meetings with U.S. senators in Washington.

The Minister welcomed the decision of the US House Committee on Foreign Affairs to support the bill on the transfer of frozen Russian assets to Ukraine.
The Minister emphasized that this decision is an important step towards justice and responsibility, and that the enemy's assets should work for Ukraine to restore the destroyed energy sector and economic growth of our country.
"The next stage and the matter of the nearest future is sanctions against Rosatom and creation of all preconditions for the world to stop using the enemy's nuclear technologies. It is absurd that an IAEA member state occupied a nuclear power plant of another IAEA country, violating all the pillars of nuclear and radiation safety. And at the same time, it continues to sell its technologies and receive excessive profits, which it then spends to finance the war," he said.
Sanctions against Rosatom
As a reminder, Ukraine insists on imposing sanctions on Rosatom, whose employees are involved in the management of the seized Zaporizhzhia NPP. At the beginning of 2023, President of Ukraine Volodymyr Zelenskyy called on the European Union to impose sanctions on the Russian nuclear industry.
In early November, Ukraine's Foreign Minister Dmytro Kuleba said that Ukraine had proposed to the EU a solution to stop depending on Russian nuclear fuel and impose sanctions, but there has been no result yet.