Nuclear sanctions against Russia. Ukraine proposes solution to EU, but no result - MFA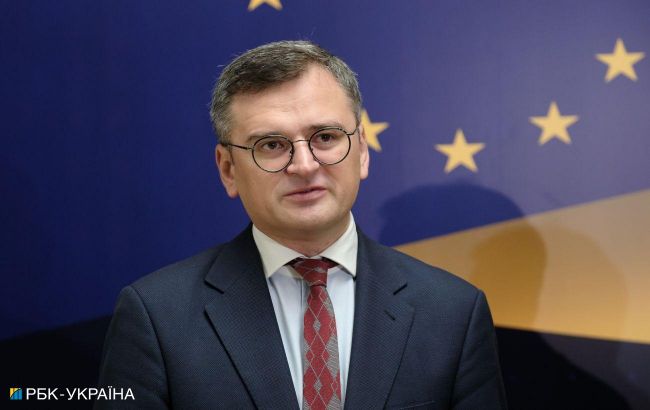 Photo: Minister of Foreign Affairs of Ukraine, Dmytro Kuleba (Vitalii Nosach, RBC-Ukraine)
Ukraine has proposed a solution to the European Union on how to stop depending on Russian nuclear fuel and impose sanctions against the aggressor country. However, there is no result yet, according to the Minister of Foreign Affairs of Ukraine, Dmytro Kuleba.
The official noted that the EU's delay in imposing nuclear sanctions against Russia is a significant mistake. Thus, it is still allowed to profit from the nuclear industry.
"Ukraine, together with Westinghouse, has proposed a solution that breaks Russia's monopoly on supplying fuel to nuclear power plants in EU countries built by Russia and the Soviet Union. We've given the EU a 'fishing rod' to catch a big fat 'sanctions fish' called Rosatom. Unfortunately, we haven't seen the results yet," emphasized the Minister of Foreign Affairs.
According to Kuleba, Ukraine openly talks about this mistake of the European Union.
Nuclear sanctions against Russia
At the beginning of 2023, Ukrainian President Volodymyr Zelenskyy called on the European Union to impose sanctions on the Russian nuclear industry.
However, after eight months, the EU refuses to impose such restrictions on the aggressor country. These sanctions are unlikely to be included in the new package of sanctions against Russia, where the main focus is on banning the import of Russian diamonds.
It is worth noting that Rosatom is one of the main suppliers of nuclear fuel to European countries, without which the operation of nuclear power plants is impossible.