Russians threaten Ukraine with new Kinzhal-carrying interceptor - Air Force reacts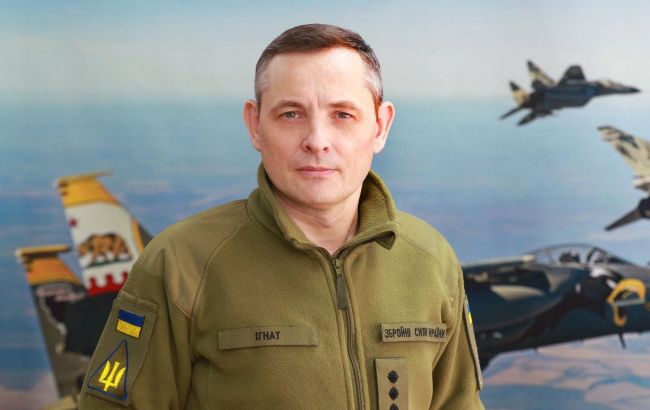 Spokesperson of the Air Force Command of the Armed Forces of Ukraine Yurii Ihnat (armyinform.com.ua)
Russians threaten Ukraine with a new MiG-31I interceptor aircraft, which carries the Kinzhal missiles. However, the Air Force states that the main concern is not the platform but the quantity of missiles that the occupiers possess, according to the Spokesperson of the Air Force Command of the Armed Forces of Ukraine Yurii Ihnat.
During the visit of the leader of North Korea, Kim Jong Un, to Russia, the Minister of Defense of Russia, Sergei Shoigu, announced that the occupiers would now be able to use the "advanced" MiG-31I interceptor for launching Kinzhal missiles.
Russian propagandists note that the main difference between the MiG-31I and the MiG-31K is the automatic missile launch mode. On the MiG-31K, pilots must manually input the necessary information into the onboard equipment for launching Kinzhal. Meanwhile, on the MiG-31I, the onboard equipment supposedly allows for launching missiles with specified parameters "automatically without the pilot's involvement."
Ihnat stresses that there have been no alarms in Ukraine recently due to the takeoff of the MiG-31K interceptor.
"An aircraft for any missile is a platform. Of course, a lot depends on the aircraft, but the missile is programmed on the ground. The aircraft lifts it and launches it. It's more important to talk about the availability of the Kinzhal missiles and how many they can afford," the spokesperson said.
Production of missiles in Russia
The New York Times reported that Russia managed to circumvent sanctions and export controls. Missile production in the aggressor country even exceeded pre-war levels.
According to the Defense Intelligence of Ukraine, Russia has not only accumulated missiles since the beginning of spring but has also increased their production. In August, the Russians aimed to produce around 118 missiles, including Kinzhal, Iskander-M, Iskander-K, Kalibr, X-101, and modified X-22 (X-32) missiles.