Occupants strike Uman: Photos and videos from the scene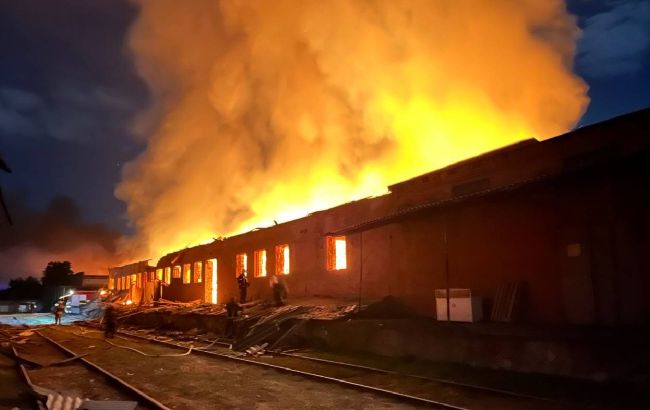 Photo: Police show the consequences of the shelling in Uman (facebook.com/cherkasypolice)
On the night of October 1, the Russians launched an attack on the city of Uman in the Cherkasy region. The police of the Cherkasy region have shown the aftermath of the enemy's attack.
Occupants attacked the Cherkasy region with kamikaze drones. There were hits on industrial infrastructure in Uman.
As a result of the attack, warehouse buildings, including those storing grain, caught fire. According to preliminary information, one person was injured and hospitalized.
The elimination of the consequences of enemy shelling is ongoing at the scene. Law enforcement agencies are documenting the latest crimes of Russian terrorists.
Photo: Police show the aftermath of the shelling in Uman (facebook.com/cherkasypolice)
Night drone attack
Tonight, like previous nights, Russians attacked Ukraine with kamikaze drones. The occupiers launched 30 drones, and Ukrainian forces shot down 16 Shaheds.
Sounds of explosions were heard in several regions of Ukraine. However, there were hits in the Kryvyi Rih, Cherkasy, and Mykolaiv regions. The enemy targeted the industrial sector.