Russians shell northern Donetsk region with aerial bombs: One dead, many injured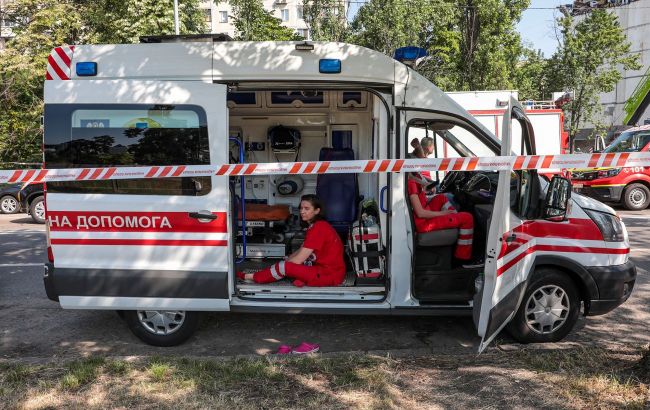 Illustrative photo (Photo: Getty Images)
Today, on September 27, Russian forces attacked the northern Donetsk region using tanks and aerial bombs. As a result of enemy shelling, one man was killed, and there are wounded individuals, according to the Donetsk Regional Prosecutor's Office.
Which cities and villages were targeted by Russian shelling
It is reported that armed units of the aggressor state conducted artillery attacks on populated areas in the northern part of the region.
Specifically, the shelling occurred in Kostiantynivka, Toretsk, and Kalynivka within the Chasiv Yar territorial community.
According to preliminary information, the occupiers used guided and high-explosive aerial bombs as well as tanks against the civilian population.
Information about casualties
As a result of the attacks, one local resident was killed. Another four civilians, aged 61, 76, 81, and 36, who were present on the street during the shelling, suffered various degrees of injuries.
Photo: Consequences of the shelling in the Donetsk region (facebook.com/don.gp.gov.ua)
All the injured individuals have been transported to medical facilities.
"The enemy attack has destroyed and damaged more than two dozen private houses and outbuildings. Windows and doors have been knocked out, roofs have been destroyed in these buildings. Additionally, the gas pipeline and power grids have been damaged," the statement reads.
Law enforcement agencies have initiated pre-trial investigations into criminal cases regarding violations of laws and customs of war.
Russian Strikes on Donetsk region
Settlements in the Donetsk region are subjected to daily shelling by Russian occupiers. Both frontline towns and villages in the region as well as those in the relative rear suffer from these attacks.
It was previously reported that on September 21, five people were injured as a result of an attack by occupiers. Later that same day, Russian forces launched a series of missile strikes on Kurakhove in the Donetsk region, injuring 13 people.
Recently, Russian military personnel also shelled a private house in the village of Pivnichne. As a result of the enemy attack, a family with children was affected.