Russians shell Kherson with artillery: Three women killed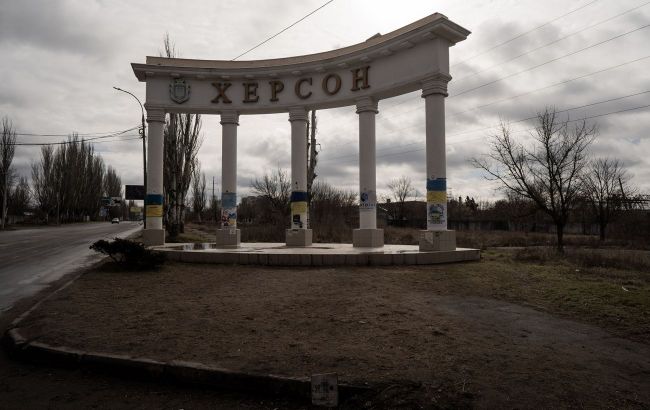 Illustrative photo (Photo: Getty Images)
Russian troops today, on September 28, shelled Kherson. As a result of the enemy attack, three women were killed, according to the Head of the Office of the President of Ukraine, Andriy Yermak, the Minister of Internal Affairs of Ukraine, Ihor Klymenko, the head of the Kherson City Military Administration Roman Mrochko and Kherson Regional Prosecutor's Office.
"The Russians shelled Kherson with artillery," the report says.
It is noted that three women have been confirmed dead.
The Minister of Internal Affairs of Ukraine, Ihor Klymenko, reports that the occupiers targeted residential neighborhoods, and the deceased women were outside on the street at that time.
"Under enemy fire every day. In the past day alone, occupiers struck the Kherson region 10 times with artillery," the minister writes.
Details of the shelling
"Currently, the identity of one of the casualties has been established. She was a 43-year-old woman," Mrochko wrote.
Law enforcement authorities have initiated a pre-trial investigation in a criminal case on violations of the laws and customs of war, combined with intentional homicide.
"There was one artillery shell impact on the street where three women were present. No other casualties have been reported," explained the prosecutor's office.
Law enforcement officers also note that two minors have been evacuated from the scene of the incident. They have been examined by medics, and a psychologist is currently providing support to them.
Kherson shelling
In the fall of last year, Ukrainian defenders successfully de-occupied the right-bank part of the Kherson region. However, the left-bank part of the region is still under Russian control.
Occupiers frequently shell Kherson and other populated areas in the region using artillery, aviation, and more. These attacks result in civilian casualties. Just two days ago, on September 26, three people were injured due to shelling in a residential neighborhood in Kherson.
Yesterday, President of Ukraine Volodymyr Zelenskyy stated that in recent days, Russia had been shelling Kherson and other populated areas in the region with particular cruelty. This was a deliberate act of terror by the occupier.