'Deliberate terror of occupier': Zelenskyy responds to Kherson region shelling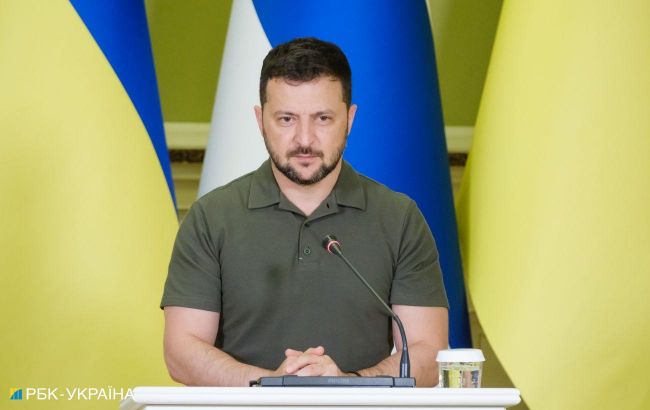 President of Ukraine Volodymyr Zelenskyy (Photo: Vitalii Nosach- RBC-Ukraine)
These days, Russia is shelling Kherson and other populated areas of the region with particular brutality. This is a deliberate act of terror by the occupier, according to an evening address of President of Ukraine Volodymyr Zelenskyy.
The President of Ukraine held a morning briefing attended by the military, the Security Service of Ukraine, and the Ministry of Internal Affairs. They reported on the Russian shelling and the efforts to mitigate its consequences. Special attention was given to Kherson and the region. These days, Russia is shelling Kherson, Beryslav, and villages in the Kherson region with particular brutality.
"Artillery, guided bombs. Targeting houses, farms, ordinary shops, and infrastructure. It's a deliberate terror of the occupier. My condolences to all those who have lost their loved ones," the President said.
He thanked everyone working in the Kherson region and in all other regions facing similar attacks.
Shellings of Kherson
Ukrainian forces managed to regain control of the right-bank part of the Kherson region last fall. However, the left-bank part of the region remains under Russian control. Occupants frequently shell Kherson and other populated areas in the region using artillery, aviation, and other means, resulting in casualties among the civilian population.
For instance, on September 26, three people were injured due to shelling in a residential district of Kherson.