Russians shell Avdiivka,Toretsk outskirts in Donetsk region: Fatalities reported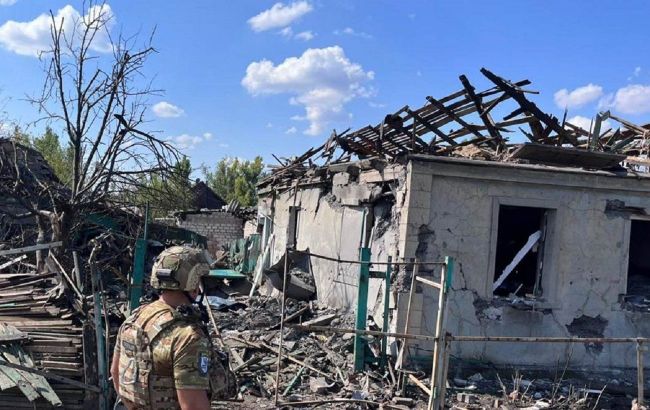 Photo: Consequences of shelling in the Donetsk region (facebook.com/pgo.gov.ua)
Today, September 18, Russian forces shelled Avdiivka and the outskirts of Toretsk in the Donetsk region. Two people were killed, and one person was injured as a result of the enemy attack, according to the Office of the Prosecutor General.
Shelling of Pivnichne
At 07:30 am, Russian occupation forces shelled the town of Pivnichne near Toretsk, presumably with artillery fire. A man riding a bicycle was killed as a result of the enemy shell explosion.
Another local resident was on the street during the attack and suffered shrapnel wounds to the chest.
Airstrike on Avdiivka
At 11:45 am, the Russian military conducted an aerial rocket strike on Avdiivka. A woman was killed as a result of a missile hitting a private residence in the yard.
Photo: Consequences of the strikes (facebook.com/pgo.gov.ua)
"As a result of the shelling in residential areas, private houses have been destroyed, and a vehicle has been damaged," the statement says.
Pre-trial investigations have already been initiated in criminal cases related to violations of laws and customs of war.
Shelling in the Donetsk region
Settlements of the Donetsk region are subjected to daily shelling by Russian occupiers. Both frontline towns and villages in the region, as well as those in relative rear areas, suffer.
Recently, the occupiers shelled a private house in the town of Pivnichne. A family with children was affected as a result of the enemy attack.
In Krasnohorivka, Russian forces shelled a prayer house of one of the local churches. A woman was injured in the attack and hospitalized.