Russians mobilize teachers in occupied territories - Summons distributed by school directors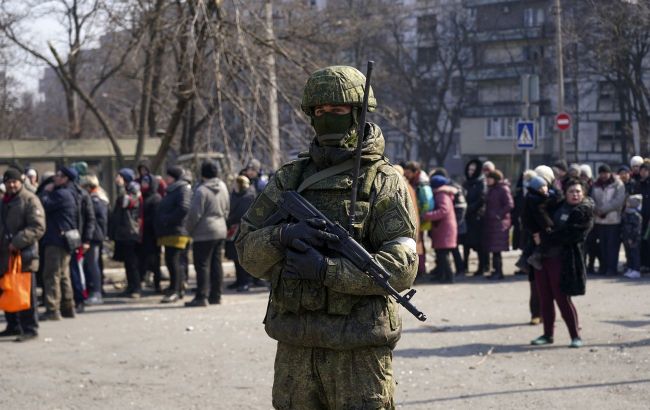 Russians continue to mobilize people in the occupied territories (photo: Getty Images)
Russians are issuing work orders to employees of schools located in the occupied territories of Ukraine that are under the jurisdiction of occupation administrations, according to the National Resistance Center.
Specifically, according to the center, there have been cases reported in the temporarily occupied territories of the Zaporizhzhia region. In one of the seized schools, the summons was personally distributed to other teachers by the "director" installed by the occupiers.
"The National Resistance Center calls on Ukrainians residing in such areas to use any means to evade service in the Russian occupation forces. We also warn that every collaborator, every occupier responsible for the forced mobilization of Ukrainians, will be held accountable for their actions. The Resistance Movement has already eliminated many traitors. No one will escape punishment," emphasized the National Resistance Center.
Mobilization in Russia
At the beginning of autumn, the General Staff of the Ukrainian Armed Forces reported that during the new wave of mobilization, Russia aimed to call up between 400,000 and 700,000 soldiers. This mobilization could also affect Chechnya and the temporarily occupied territories of Ukraine.
Furthermore, the National Resistance Center mentioned that the mobilization plan in the occupied territories is personally supervised by Deputy Chairman of the Russian Security Council Dmitry Medvedev.
Recently, British intelligence reported that another mobilization in Russia is unlikely before the presidential elections in March of the following year. The Kremlin will likely avoid unpopular decisions.