Russians drop 4 aerial bombs on Kherson region settlement, fatality reported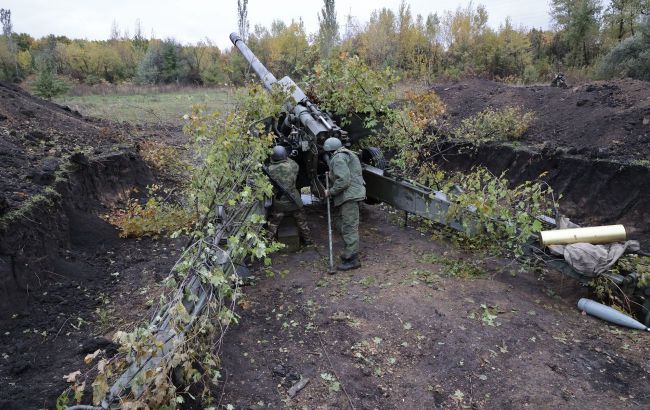 Russians drop 4 aerial bombs on village near Kherson (Getty Images)
Russians dropped four aerial bombs on the village of Lvove in the Kherson region. A 63-year-old woman was killed, according to the head of the Kherson Regional Military Administration Oleksandr Prokudin.
"The Russian army dropped 4 guided aerial bombs on Lvove. As a result of the strike, a 63-year-old local resident sustained serious injuries. Medics who arrived to provide assistance confirmed the woman's death," he reported.
Photo: Consequences of the strikes (t.me/olexandrprokudin/1367)
The Russian army also launched two aerial bombs on the village of Tiahynka. Odradokamianka and Mykolaivka were hit in the shelling, no casualties were reported.
"Since the beginning of this day, 15 people have been affected by Russian shelling. Russians took the lives of 5 people, and another 10 were injured," Prokudin reported.
Shelling in the Kherson region
During the night of September 21, occupiers carried out mass shelling of Kherson and the Kherson region. By morning, when the Russian shelling occurred for the second time, it became known that three residents had been killed and five others injured.