Russians bring reserves from Crimea to south: Defense Forces urge on threat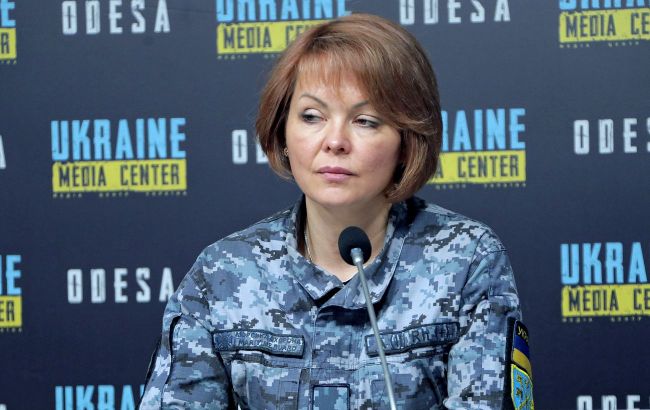 Natalia Humeniuk, Head of the United Coordinating Press Center of Security and Defense Forces of the South of Ukraine (Photo: Getty Images)
Russian occupiers are mobilizing reserves from the occupied Crimea to the south of Ukraine. However, the situation is not critical, so there is no significant threat, according to Natalia Humeniuk, the Head of the United Coordinating Press Center of Security and Defense Forces of the South of Ukraine.
"On the left bank of the Kherson region, we observe constant maneuvers by forces and means because their main way to ensure their security is to hide behind the civilian population," she said.
Humeniuk also noted that the maneuvers of the Russians are related to the fighting in the Zaporizhzhia direction. This is how they are supplying forces and means to the frontline.
"The maneuvers are related to the need to supply forces and means to the Zaporizhzhia direction. They also partially mobilize reserves from the temporarily occupied Crimea, but we do not observe a critical increase in troops or the creation of strike groups," emphasized the spokesperson.
The situation in Crimea
Recall that Russian occupiers have turned the annexed peninsula into their military base. They use the illegally constructed Crimean Bridge to transport equipment and forces to the front.
However, explosions have become more frequent on the territory of the occupied Crimea lately. The Armed Forces of Ukraine are attacking airfields, warehouses, military bases, and even Russian bays on the occupied peninsula.
For instance, this morning, explosions were reported in the northern part of Crimea near Krasnoperekopsk. There were also reports of fighter jets flying and missile launches.