Russians attempting attacks on Kupiansk and Bakhmut directions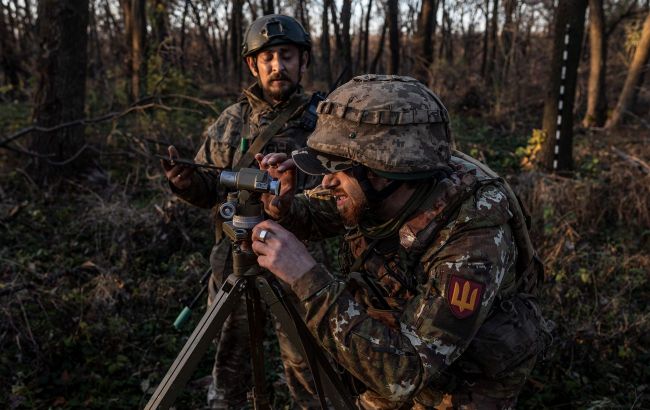 Photo: Ukrainian military (Getty Images)
Russian troops are trying to conduct assault operations in the Kupiansk and Bakhmut directions, but the Armed Forces of Ukraine repelled all enemy attacks, reports the commander of the Ground Forces of the Armed Forces of Ukraine Oleksandr Syrskii.
According to him, the Defense Forces continue to restrain the enemy in many areas of the front.
In particular, in the Kupyansk direction, the Russians conducted assault operations in the Sinkivka districts, east of Petropavlivka and Ivanovka. The attacks were successfully repelled by Ukrainian soldiers.
In the Bakhmut direction, the Russians tried to attack the areas of Klishchiivka and Andriivka. All attacks were also repulsed.
At the same time, Ukrainian fighters continue their assault south of Bakhmut. The defense forces inflict losses on the enemy in terms of manpower and equipment and are entrenched at the achieved frontiers.
The situation at the front
According to the General Staff, the Defense Forces of Ukraine are continuing assault operations south of Bakhmut, Donetsk region, conducting an offensive operation in the Melitopol direction, and are holding defenses in the Avdiivka area. During the past 24 hours, 46 combat clashes took place.
According to a report by the Institute for the Study of War (ISW), Ukrainian troops counterattacked in the Avdiivka direction and advanced near the railway to the southeast of Stepove. Also, the Armed Forces of Ukraine advanced in the west of the Zaporizhzhia region near Novoprokopivka.
Russia's losses in the war in Ukraine as of the morning of Monday, November 20, amounted to 640 occupiers, the total number of losses of the Russian army since the beginning of the invasion is 319,210 soldiers. In addition, the Ukrainian Armed Forces destroyed 4 tanks and 4 artillery systems.