Russians attacked thermal power station in frontline region: Consequences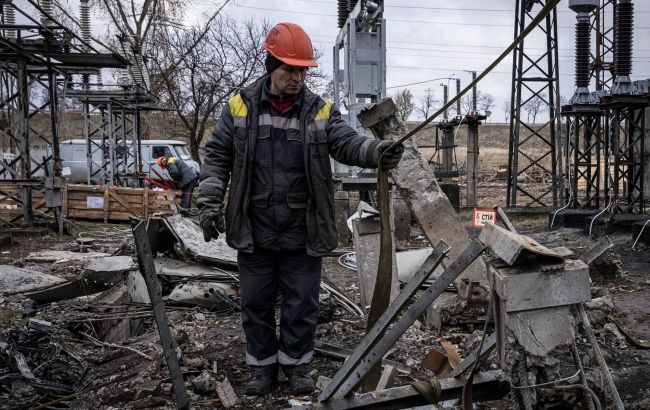 Russians attacked a thermal power station in the frontline region (Getty Images)
Russian occupiers launched an attack on one of the DTEK (largest commercial energy operator in Ukraine) thermal power stations in a frontline region yesterday evening, October 30. The equipment sustained significant damage, according to DTEK.
"Yesterday evening, Russia attacked one of the DTEK thermal power stations in the frontline region. The equipment was damaged as a result of the terrorist shelling," the report states.
Due to the damage, residents of a nearby settlement were left without electricity and water.
Energy officials report that there were no casualties in the incident.
"Immediately after the cessation of shelling, energy workers began active efforts to mitigate the consequences. They are currently making every effort to restore power supply to the homes of Ukrainians as quickly as possible," DTEK added.
Nighttime attack on Ukraine on October 31
On the night of October 31, Russian forces once again launched an attack on Ukraine using kamikaze drones and aiming towards the Khmelnytskyi region.
Explosions were heard and air raid sirens were declared in the region during the night. Air defense systems were activated. No casualties or damages resulting from the drone attack were reported.